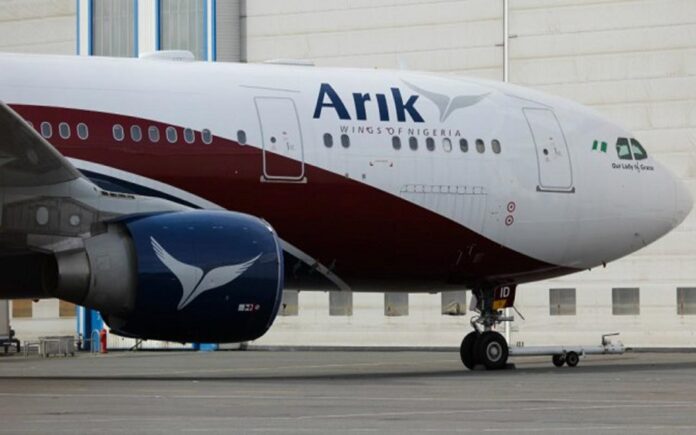 Arik Air, Aero Contractors, amongst other airlines in Africa, recorded a decline of 76.7% passengers.
The drop in passenger traffic was recorded amid the effect of the raging COVID-19 pandemic.
As seen in the passenger traffic survey of the International Air Transport Association's (IATA) for November 2020, the drop in traffic among African carriers was a little improvement from the 77.2% drop in the previous month, yet the best performance among the regions.

Why the drop?
On a global scale, the aviation industry was among the sectors that were severely hit by COVID-19. As countries across the world embarked on lockdown to curtail the spread of the infectious disease, people were disallowed from travelling, a development that hurt airlines.
Unlike it looked for foreign airlines, it was worst for Nigerian airlines due to the economic recession the country plunged into for the second time in less than five years, and a decline in the domestic fleet capacity of operating carriers at the end of last year.
Possible solution for the airlines
Alexandre de Juniac, IATA's Director-General (DG) and Chief Executive Officer (CEO), revealed how affected airlines can get their feet on the ground again.
According to Juniac, COVID-19 vaccines offer the long-term solution for airlines to recover in relation to passenger traffic.
While lamenting government's response to COVID-19, the IATA boss maintained that in the mean time, testing for the virus should be taking seriously.
"That's because governments responded to new outbreaks with even more severe travel restrictions and quarantine measures. This is inefficient. Such measures increase hardship for millions. Vaccines offer the long-term solution.
  
"In the meantime, testing is the best way that we see to stop the spread of the virus and start economic recovery. How much more anguish do people need to go through—job losses, mental stress—before governments will understand that?" he stated.