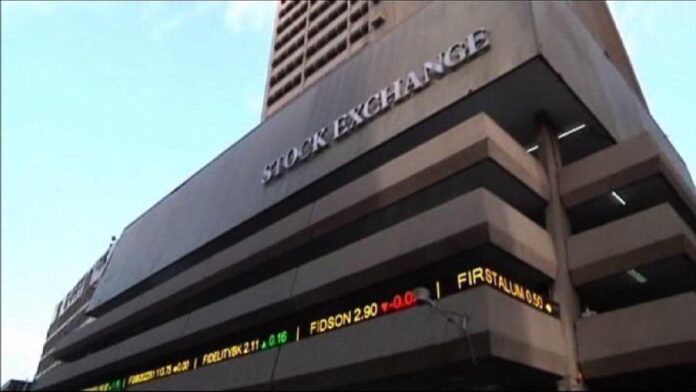 Following the curfew imposed by some states in Nigeria, including due to #EndSARS, the nationwide protest against police brutality, both local and foreign investors have recorded a loss of N113.1 billion in the stock market.
With the unforeseen situation, financial market analysts have expressed their concerns over the week as investors position ahead of Q3 earning releases.
For the analysts, the recorded losses didn't come as a surprise, as investors are usually skeptical about insecurities in any economy and due to that, their investments are often influenced as it is in the case of the #EndSARS protest.
An analyst at Invest Data Limited, said: "We expect this volatility to continue even as high dividend yields attract inflow to equity assets, ahead of the peak of the Q3 reporting season and momentum associated with earnings season in the midst of crude oil price oscillation."
A look into the losses
Market capitalisation on the Nigerian Stock Exchange (NSE), represents the total value of stock traded on the Exchange, and it fell to N14.9 trillion as a year to Date return, weakened to 6.0 percent.
The most traded stocks by volume were UBA (40.3million units) Zenith Bank (39.6million units) and Guaranty Trust Bank (38.3million) while GTB (N1.1biilion), Zenith bank (N800.9million) and Nestle (479.9million) led by value.
Activities across sectors was lacking as all indices were lost except insurance index (0.6%) which was buoyed by price appreciation in WAPIC (10.0%). THE BANKING index lost the most, down 1.7% following losses in GTB (-1.3%) and Zenith Bank (-1.2%).
Sell pressures dominated today's trading session as investors booked gains from MTN NG which dropped -1.4% followed by Guinness Nigeria -5.9% and ARDOVA -6.3 percent.
To this effect, the NSE All-Share Index, ASI declined 75 bases points, bps or 0.7% to 28,449.49 points. Activity level improved as volume and value traded rose by 9.8% and 44.3 percent to 326.6million units and N4.2 billion respectively.
What You Should Know
There are many factors that contribute to investors' losses in the financial market. Amongst the factors, is event.
In stock exchange market, some investors pay little or no attention to economic and investment cycles. Realistically, business and economic cycles aren't always stable; they expand and decline variably.
However, as witnessed since the start of the month,(October 2020), the Nigeria economy has experienced some setback due to what looked like a just conclude nationwide protest against police brutality, dubbed #ENDSARS.
The #EndSARS agitators, during their demonstration, disrupted the country's activities, by impeding people from travelling and restricting access to workplaces for individuals. Disappointedly, these restrictive activities have negatively impacted the economy, thereby leading to major losses for different sectors of the economy.