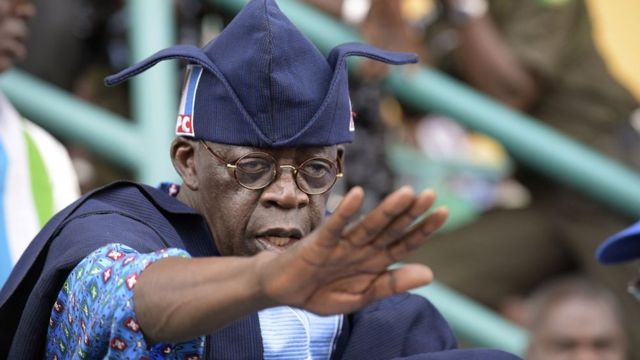 Former Governor of Lagos state, Bola Tinubu has denied being involved in the Lekki massacre of peaceful protesters in Lagos on Tuesday, October 20, 2020.
Recall that on Tuesday, October 20, 2020, dozens of people suffered life-threatening injuries while others are feared dead, as armed men in military uniforms stormed an #EndSARS protest ground at Lekki Tollgate area of the state.
Following the incident, critics and concerned Nigerians have pointed fingers at the former governor, accusing him of being the orchestrator due to the loss he has recorded from the tollgate blockage since the protest began.
But reacting to that, Tinubu said it's not fair to accuse him of the murdering of innocent lives. Tinubu said, "I will never be part of any carnage. I will never be part of that." Them he queries, "why will they shoot live bullets?"
The former Lagos governor maintained that he has no property whatsoever at the tollgate, which is managed by the Lekki Concession Company (LCC). In his words: "I have no dime, no kobo of investment in the toll gate."