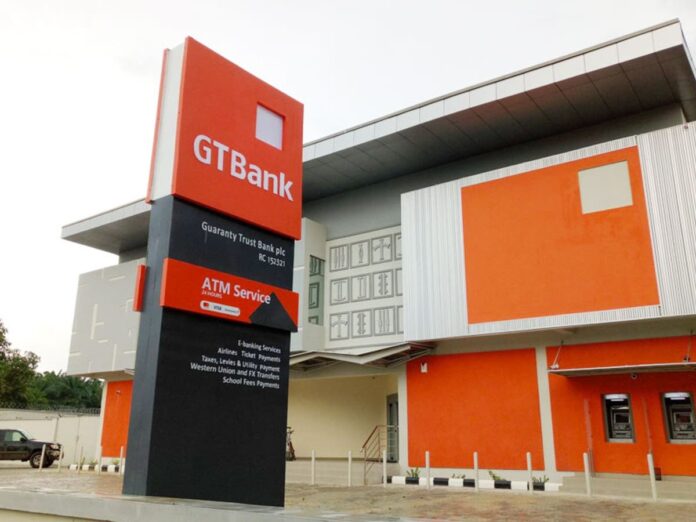 Not less than four banks have assisted the Central Bank of Nigeria (CBN) in imposing restrictions on the bank accounts that belong to #EndSARS protesters across the country.
The banks including Guaranty Trust Bank (GTBank), Zenith Bank, United Bank for Africa (UBA), First Bank, Access Bank, amongst others, were debited N917.5 billion by the CBN in the week ended Friday, October 23, 2020.
According to CBN regulation, in line with the Cash Reserve Ratio (CRR), Nigerian banks are expected to leave a total of 27.5% of customers' money for CBN to deduct.
How Much CBN Deducted From Banks
Unmask NG learnt that customers' funds worth N55 billion was deducted from GTBank by the CBN, N285 billion was deducted from Zenith Bank, N160 billion was debited from UBA, NGN95 billion was taken from First Bank, while N140 billion from Access Bank was debited.
Other banks affected include; Polaris Bank which was debited N30 billion; Keystone was debited N30 billion; Standard Chartered N24 billion; Fidelity N15 billion; Ecobank N11 billion; FCMB N11 billion; Wema Bank N10 billion; Stanbic Bank N10 billion; Coronation Bank N10 billion.
Sterling Bank N8 billion, Citi Bank N6 billion, Union Bank N5 billion, Rand MB N5 billion, Providus Bank N5 billion, Fsdh N1.5 billion, and Nova Bank N1 billion. All totaling N 917.5 billion.
Meanwhile, between the Zenith Bank, UBA, GTBank, First Bank, and Access Bank – all of which are known as FUGAZ – CBN debited a combined N1.9 trillion in the second quarter of April to June 2020. With the latest deduction, CBN has now debited customers' funds worth N6.57 trillion.
What you should know
CRR involves reducing the amount of money available to banks to lend further reducing their profitability. By debiting banks for failing to meet CRR targets, the CBN is effectively denying banks of the ability to earn an income in customers' deposits.
The apex bank under the leadership of Governor Godwin Emefiele has deployed several heterodox policies as it strives to stimulate the economy and manage the exchange rate crisis in the absence of strong fiscal support. This policy has placed banks in cross chairs with the apex bank exposing them to CRR debit, should in case they cannot use customers' deposits to spur local production and lending. it is important to know that the amount which CBN has been debiting as CRR is the cash owned by customers.