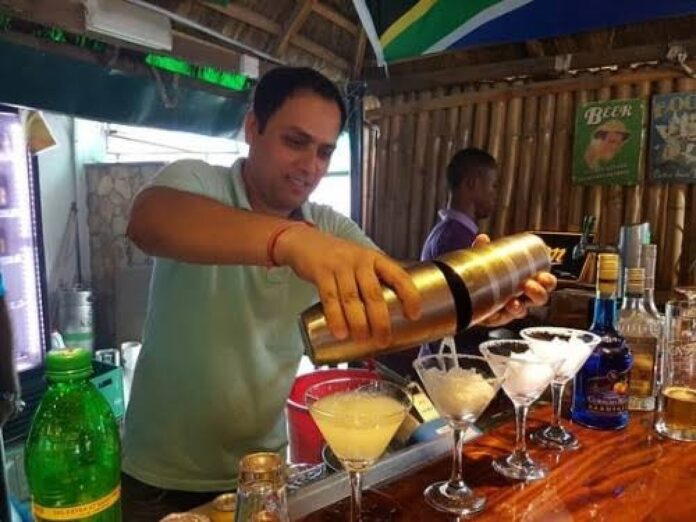 Harzoyka, an Indian restaurant located in the Ikeja area of Lagos, has been accused of discrimination against its female customers.
According to Aisha Salaudeen, a CNN reporter who took to her Twitter page, to call out the restaurant over discrimination, Harzoyka would only allow ladies to come to feast only with a male companion.
While narrating her embarrassing experience at the restaurant, Salaudeen said ladies aren't permitted to enter the restaurant.
Her tweets read: "I got kicked out of Harzoyka restaurant in GRA Ikeja today because according to them, they have a new policy which is 'no women allowed'. This is a restaurant I've visited multiple times in the past few years.
"When I pressed about why I was been hushed out, I was told that to eat in there I had to be chaperoned by a man. I was too stunned to comment, I cannot have a meal because I'm a woman? I had to eat somewhere else."
Reacting to the issue, Dipah, the Manager of Harzoyka, explained that the restaurant had initiated the new policy based on the fact that female customers occupy spaces for two to three hours in the restaurant, ordering only bottled water or a drink, while high-profile customers won't get seats when they arrive.
He added that the company entertains high-profile guests that are always disturbed by the ladies.
"The high profile guests are always disturbed by the ladies and the high profile guests don't like it, "some people (high profile) like girls, some don't like (the) girls;
"If female customers want to use our restaurant, the ladies will have to come to the outlet with a male companion. The policy has come to stay," he stated.
Dipah further said he had explained to some female customers about the restaurant's new policy, but they would not mind him, which triggered the backlash he's now getting.
When asked about how the government might feel about Harzoyka's new controversial policy, Dipah said he doesn't care about how the government sees the policy because they are disturbing his customers and he would not allow it.
 He said: "It's a policy that will remain regardless of the government's position."