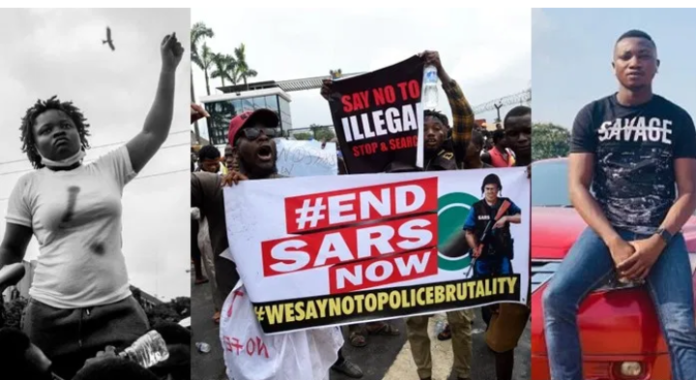 It's no longer news that some #Endsars protesters' bank accounts have been frozen. This, Unmask NG, learnt might be unconnected to their involvement in the nationwide protests against police brutality in Nigeria.
While the Central Bank of Nigeria (CBN) secured court approval to restrict the protesters' accounts, the protesters can now appeal against the court ruling.
"To freeze forthwith all transactions on the under-listed 20 accounts on the list annexed to this application as Exhibit A and all other bank accounts of the defendants/respondents for a period of 180 days pending the outcome of investigation and inquiry currently being conducted by the Central Bank of Nigeria," the CBN request to freeze the protesters' bank accounts read.
The request was however granted by the presiding judge, A.R. Mohammed, on Wednesday, November 4, 2020, but the judge gave a 90 days period, which means that with presentation of a good cause after the expiration of the 90 days, the court can renew the restriction period.
But, the affected individuals and company can now appeal against the court ruling.
The document signed by the judge partly read: "It is however directed that the 90 days freezing order when it lapsed, may be renewed upon good cause shown by the applicant.
"It is also directed that any person, whether artificial or natural, that is affected by this order may apply to the court to have his grievance or complain heard by the court."
Meanwhile, Access Bank had been sued for a sum of N100 million over the freezing of the account of Gatefield Nigeria, due to the company's involvement in #EndSARS.
According to Gatefield Nigeria, Access Bank had restricted its account since Thursday, October 15, 2020, based on the directive of the CBN.