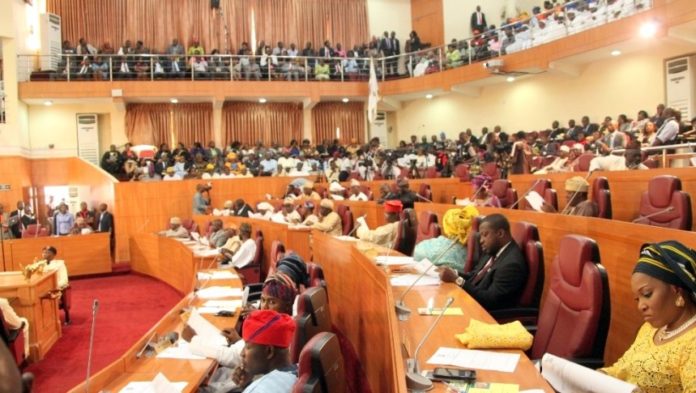 A report read on the floor of Lagos House of Assembly, has uncovered how NIMCO construction company Ltd has been short-changing the state government.
The report which detailed how NIMCO had defrauded the government to the tune of several hundreds of millions, which includes non-payment of tax, was read to lawmakers by Hon. Victor Akande, the chairman of a seven-man committee set up to prove the illegal activities of dredgers in the state.
In the report, NIMCO was found guilty of failing to pay taxes and make returns, and also engaging in the reclamation of land.
Akande however enjoined the House to give the investigative committee additional two weeks to wrap up its works as it intend to embark on inspection tour of the company's dredging sites.
Responding to the outcome of the investigation, Mudashiru Obasa, the Speaker of the Lagos State House of Assembly, directed the Clerk of the House, Azeez Sanni, to write Governor Babajide Sanwo-Olu of the state, and intimate him on the preliminary findings of the committee.
What you should know
One of the ways the Lagos State Government deployed to remediate tax default is the imposition of penalties on unremitting taxes and levies as stipulated by the laws of the state. Needless to mention, penalties are sacrosanct for defaults such as failure to send a tax return or pay tax liabilities as at when due.
Why this matters
Unmask NG believes that the Sanwo-Olu-led administration will not let this slide. This is because tax evasion has automatically reduced the state government's projected budget. More so, the tax evasion has denied Lagos tax revenue due to the system, which results in a typical gap between the potential and actual tax collections.
About NIMCO
Incorporated in 1987, NIMCO Construction Company Ltd is a civil and building engineering firm with cognizant recognition in Nigeria, and its head office located in the economic nerve center of the country; Lagos State.