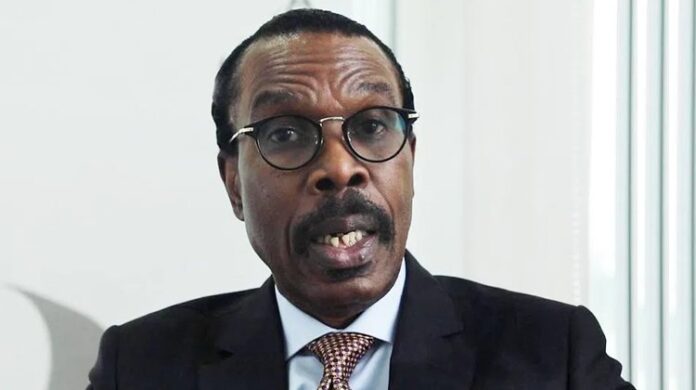 Seasoned economist Bismark Rewane has predicted that this year (2022), financial technology companies (fintech) would experience a fresh wave of growth and opportunities compared to the preceding years.
The Chief Executive Officer (CEO) of Financial Derivatives, a research company that provides insight for investment purposes, made this prediction, as a recently-released report claimed fintechs raised close to $3 billion last year (2021).
"Fintechs dominated the fundraising, accounting for nearly $3bn, or two-thirds of all the investment realised by startups across the continent last year, a report by markets insights firm Briter Bridges shows.
"This amount was also more than double the $1.35bn investment that fintechs in Africa raised in 2020, and triple the amount in 2019," the report read.
Speaking on the growth of fintechs in Nigeria, Rewane stated: "Fintechs and Mobile payments will increase. Right now, cash in circulation is N4 trillion and the money supply is N45 trillion, so cash in circulation is only 10%. The bulk of it is electronic payments, e-commerce."
Understanding fintechs
Fintechs provide technology, infrastructure, and services to allow global merchants, payment service providers, and Pan-African banks to digitally process transactions via different channels, which include -Web, Automated Teller Machine (ATM), and PoS (Point of Sale). This development has also enhanced financial inclusion.
The revolution
Traditional banks in the country, including Stanbic IBTC and Standard Chartered Bank, have started to intensify their moves to gap the bridge between the unbanked and the banked by making transactions easier, seamless, and fast. These are what fintech represents.
More so, it is pertinent to note that the use of technologies has in recent times been widely adopted on a global scale, which has influenced its continuous rise in the global market segment. With this in mind, fintechs are committing themselves to help diverse sectors of the economy, such that businesses like e-commerce, hospitality, and transportation, have now discovered innovative ways to obviate operational inefficiencies.