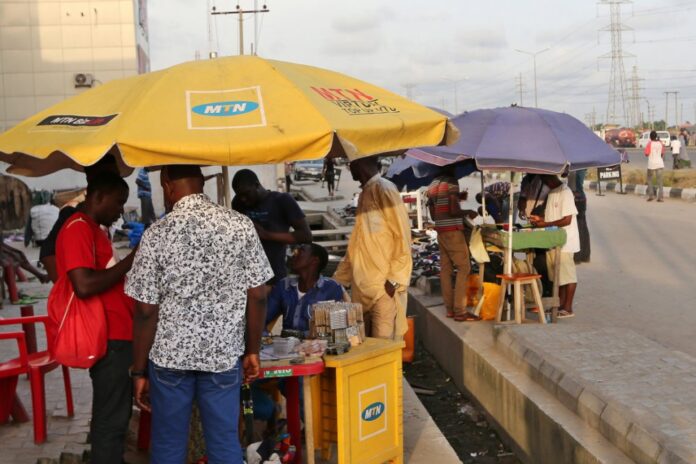 MTN Nigeria has lost no fewer than 400,000 MTN subscribers in less than a month. This is due to claims that MTN data bundles exhaust faster than other networks.
Recall that in September,MTN's grip in the telecommunications market slacked as its market share dropped from 40.90% to 40.30%.
While MTN was losing subscribers, its closest rival, Airtel, continue to grow its subscriber base by over 483,000 subscribers. This means that Airtel was gaining more than the number MTN lost within the same period.
Airtel Network rose from 54.7 million in August to 55.2 million in September, to close the gap between Airtel and MTN.
According to Nigerian Communications Commission (NCC), Glo Network recorded an increase in its subscriber base, which rose from 52,9 million to 54.2 million in September, Glo Network recorded in August; reflecting an addition of 1.3 million, meaning Glo Network recorded the highest voice subscriber growth.
Surprisingly, 9mobile Network which has been struggling to gain subscribers five months ago, also recorded voice subscriber growth, after its subscriber base rose from the 12.3 million to 12.7 million in September, rising by 351,600 gain.
Meanwhile, the loss of subscriber which was recorded in MTN's voice (telephone) subscriber base, fell by 448,000 with 82.6 million subscribers, this is below the initial 83.08m it recorded in August.
What this means
Indeed, the past few month hasn't been a good one for MTN, as the company made efforts to win its competitors Airtel and Glo Network in the data war.
While MTN couldn't keep its subscriber base from reducing, its rivals' Airtel, Globacom, and 9mobile have gained more subscribers within the same month.
In this torrid period, note that the Subscribers dumping MTN may cost the company its market share within the Nigerian market.