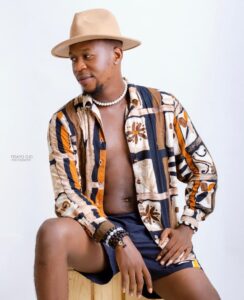 Singer and songwriter, Adeniyi Adewoyin aka Neo Phlames has opined that Nigeria's next President must be a technocrat.
The young entertainer said this via his social media platforms noting that the country is blessed with various technocrats who have proven themselves as leaders in their respective areas of specialisation.
Neo said that political leaders from independence have failed in their service to the nation, therefore, technocrats should be given the opportunity to take charge of the country's affairs to come 2023.
"As it is right now, Nigeria does not need a politician as President, what we need is a technocrat, someone who has proven himself in his field as a leader", said Neo Phlames.
He continues: "This country is blessed with millions of intelligent leaders from various works of life with good educational background and certificates to show for it.
"What I see in today's political space is that many of our so-called leaders are just hungry to rule and not to lead this country to greatness. They are taking turns, not fighting for the good of this nation.
"Another 8years wasted! Where do we start from or should I say how do we continue with this suffering.
"And please no one should tell me about the youth agenda. The same youths that have turned social media into a playground? The ones who only use it for jokes and trolling? Or the youths who see ritual as the only way out?"