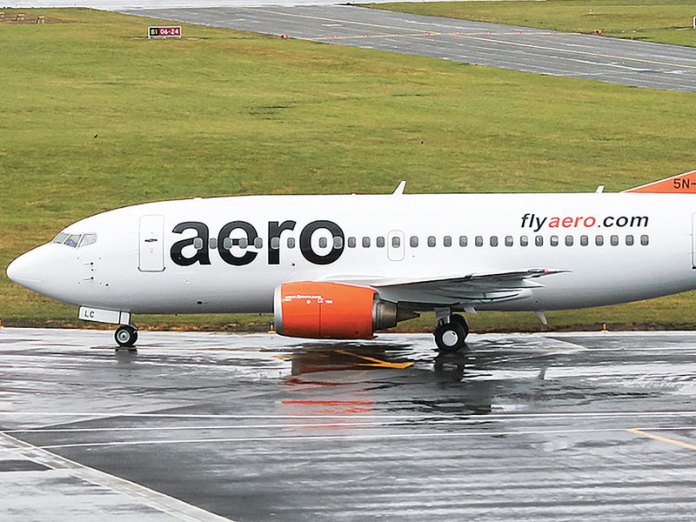 The Chief Executive Officer (CEO) of Aero Contractors, Captain Ado Sanusi, has reacted to merging its company with Arik air.
Recall that the Asset Management Corporation of Nigeria (AMCON) had plans to merge both companies due to the alleged debt burden of the airlines caused by the Coronavirus pandemic.
With the proposed plan, the merged airline will enjoy increased revenue by saving costs. It however appears that the CEO doesn't have plans to merge its company with its competitor.
While reacting to the merger plan, Sanusi stated that the government has the right to merge both airlines but the truth remains that both companies are not compatible considering their history and present circumstances.
He said: "Aero and Arik can come together but the history of those companies are not similar; their origin and circumstances are different, but government can get financial experts that can look at the two companies and put them together to make sure we serve the public better.
"I hope that the federal government is not going to lose that objective because airlines provide efficient logistics that is safe and fast. I think that government has the legal right to do anything, but I don't think that it is a good way to follow for the two airlines, but I believe that if you get very good consultants, there is nothing that is impossible to do,"
Merging? A welcome development
In response to merging both companies, the Industry consultant and CEO of Aglo Limited, Tayo Ojuri, opined that Aero Contractor was capable of standing alone but due o the COVID-19 pandemic, it could also consider merging both companies.
He said: "Aero Maintenance is a different entity and it has been doing well. I don't think they should sell off that part. It generated N350 million last year and aircraft are lined up to be maintained.
"They have a strategic alliance with foreign partners, which is very good. But for their survival considering the burden caused by COVID-19, i believe it is the way to go and they should give it consideration."