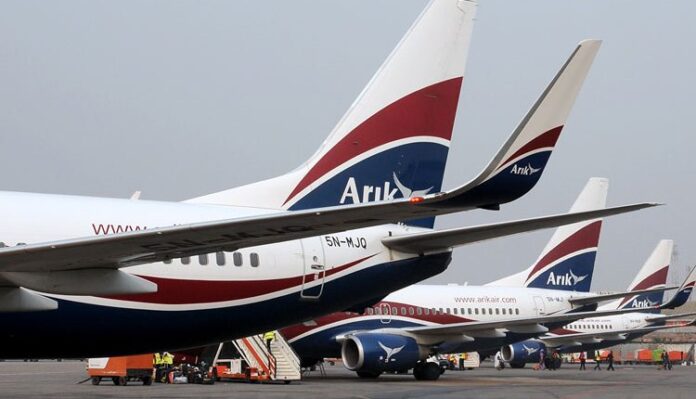 Nigerian airline, Arik Air has retrenched over 300 workers.
While making the disclosure, the airline's Public Relations and Communications Manager, Adebanji Ola, in a statement said the company took the decision to downsize its workers due to the COVID-19 pandemic which has caused the airline a major setback financially.
The statement partly read:
workforces of over 1,600 staff have
.
This line of action taken by arik airline has left many of their passenger stranded at the airport as the National Union of Air Transport Employees (NUATE) blocked the entrance of the airline's headquarter with placards and board.
While arik air may have retrenched over 50% of its workforce due to the economic downturn caused by Coronavirus, this publication understands that the official who was quoted in this report didn't deny that the workers were retrenched, instead he maintains that redundancy packages would be provided for the affected workers.
But the reality is, yes! The coronavirus pandemic did hit the world hard but should that make organisation lose their humanity? Retrenchment is not a way to compensate workers who have risked their lives for the job.