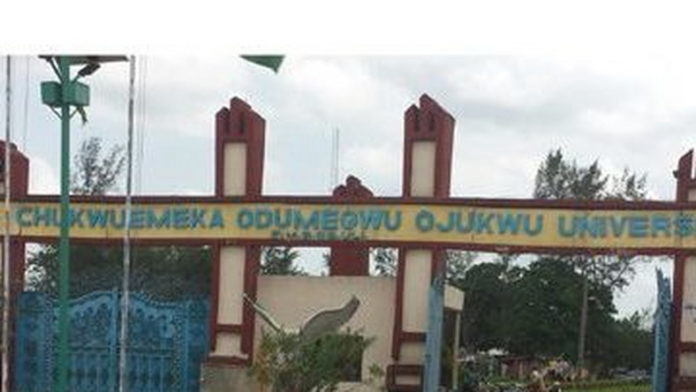 The board and management of Chukwuemeka Odumegwu Ojukwu University (formerly Anambra State University), are trying to conduct exams for students amid the novel COVID-19 spread.
A circular seen by Unmaskng.com, has it that all final-year students of the school's College of Medicine, Faculty of Clinical Medicine, must quietly resume to write their exams.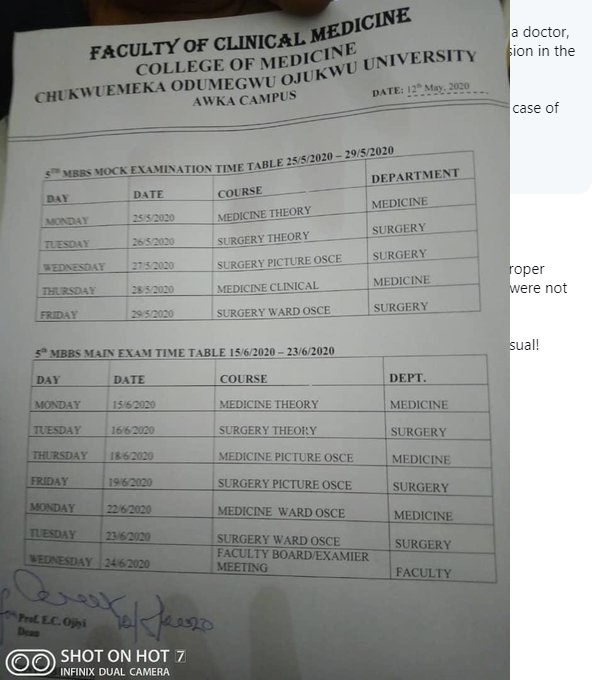 According to Fisayo Shoyombo, an Investigative Journalist, the students were informed that the medical students' hostel will be closed, and the students will have to temporarily accommodate themselves outside town as they prepare for their mock and final exams.
Why this matters
The move by the school authorities to secretly conduct exams for its final year students contravenes the state and federal government's order on closure of schools as the infectious disease continues to rage.
What it means
Forcing the students to resume will not only put them in harm's way on their journey to the school premises but will also increase their chances of having contact with infected persons, which is a threat to the government's efforts to quickly combat this virus.
More importantly, forcing the students to resume for exams will have them deliberately going against instituted laws. For instance, it's almost impossible for students who live outside Anambra to make it to the school, considering the ongoing inter-state lockdown. Mind you, the airports are also shut.
Can the VC, Prof Greg Nwakoby and the Dean College of Medicine, Prof Emeka Ojiyi, kindly explain what the hurry for the students to resume is all about?