Should a statement by Andrew Nevin, a partner and chief economist for Nigeria at PricewaterhouseCoopers LLP, hold water, then there are more worries for Nigeria aside from the novel coronavirus ravaging the economy.
Nevin had stated; "There is a possibility that at least for three to five years, there's going to be no revenue flowing to the government from oil." This simply means that the Nigerian government has to look elsewhere to get revenue to fund infrastructure projects amongst other things.
Speaking on the economic woes, Zainab Ahmed, the Finance Minister, had admitted that the President Muhammadu Buhari-led administration is faced with a twin challenge of dealing with the Covid-19 pandemic itself, and a slump in the price of crude.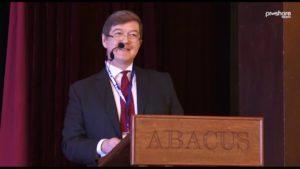 "It's a double whammy," she said. "This has set us back significantly."
Unarguably, global efforts to curtail the spread of the infectious disease have driven oil prices so low that they no longer cover the cost of pumping barrels for many companies in Nigeria — let alone providing the government with crucial cash.
Lost earnings
Nigeria kicked off the year projecting it would sell oil at $57 a barrel, then it revised that down to $30 a barrel, and then $20. And according to the IMF, Oil revenues will decline by $26.5 billion this year, down from $54.5 billion in 2019.
"This is a period of crisis," said Fortune Obi, who works for Shell Nigeria and is a spokesman of the country's oil union for senior workers. "Job losses are imminent across the petroleum industry. The impact of this will start reflecting from June and July. The reality is that some members will certainly be impacted. What matters most to us is how to manage the process of any such expected exit."