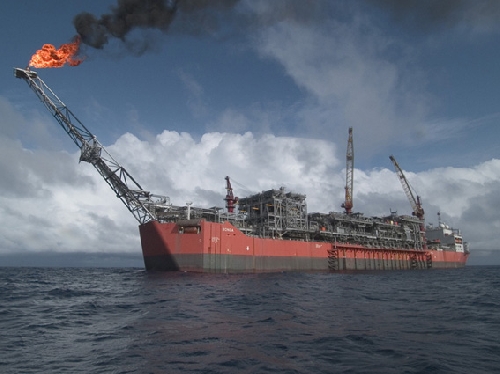 Shell Nigeria has explained that its Bonga Oil Field project suffered a setback due to operational glitches.
Sources in the oil and gas firm, who made this disclosure, said the oil field has suffered setbacks, such that the completion of its expansion has been postponed by two years.
What you should know
Discovered in September 1995, the Bonga Oil Field, which sits off the Nigerian coast, is operated by Shell Nigeria, which owns 55% of the License block OPL 212 with Exxon owning (20%), Nigerian AGIP, and Elf Petroleum Nigeria Limited with (12.5%) each.
The Nigeria's first deepwater oil field can currently produce 225,000 barrels per day of crude oil and 150 million cubic feet per day of gas, which are into the Nigeria Liquefied Natural Gas (NLNG) plant at Bonny.
Meanwhile, Shell and its partners in May 2021, had struck an agreement in the deepwater oil block Oil Mining Lease 118, paving the way for a massive expansion of the country's Bonga oil and gas sector.