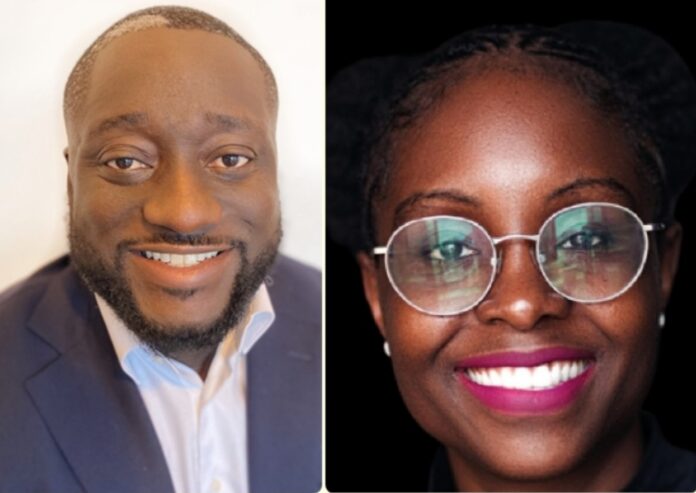 A United State investment firm, QED, has hired two Nigerians, Gbenga Ajayi, and Chidinma Iwueke to oversee its operations in Africa.
QED, which is based in Alexandra in the state of Virginia, United States, disclosed that Ajayi is in charge of African investment while Chidinma is recruited as partner to support International and domestic investments.
About Ajayi and Chidinma
Before his recruitment at QED, Gbenga Ajayi had had a sterling stint working in different capacities at various tech companies in Africa, including Google and Revolut

Chidinma was a partner at Microtraction, an investment firm headquartered in Lagos. she also provided needed aid to many startups and structuring support for portfolio companies.
Chidinma and Ajayi were both co-founders. Chidinma was a founding member and head of business development in a healthcare startup. Gbenga was the co-founder of Kanza Ventures a boutique seed investment firm focused on Fintech In Africa.
Why QED hired them
The recruitment of the two brilliant minds is coming amid the company's announcement that it had earmarked $1 billion to support selected fintech in Africa and other parts of the world.
In a statement announcing his recruitment, QED Investors Managing Partner Nigel Morris, said Ajayi possesses the pedigree, compétence, and entrepreneurial spirit needed to drive innovation, strengthen financial inclusion by giving unrivalled support to fintech in Africa.
On Chidinma joining the team to spearhead its operations in Africa, QED Investors Managing Partner Nigel Morris, said her great passion, business acumen, skills and diverse background are needed for the actualisation of its objectives in the continent.
QED disclosed that investing in Africa's fintech became its priority after the firm's success in India in the past 18 months, hence the recruitment of Ajayi and Chidinma.
About QED
QED was founded by Nigel Morris and Frank Rotman in 2007. The company's focus is on supporting disruptive financial services companies in the U.S., the U.K. and Europe, Latin America, Southeast Asia and very recently Africa.