Banking Expert Kalu Aja, on Monday, November 8, 2021, counselled couples on how they can manage their investments and other resources they have.
In a series of tweets seen by Unmask NG, Aja, who's a highly revered financial and investments expert, cited a scenario where a woman who had just lost her husband, also lost all the properties and valuables she shared with the deceased to his extended family.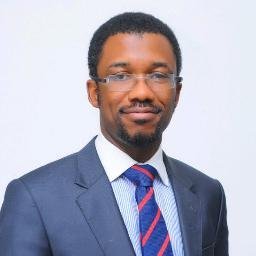 "Got offered a really nice car at a give away price. Title was clean, went to house met Dad of owner, says son no longer needs cars. Was going to pay, but found out owner died, married for 10 years no kids, Husband family moved in, kicked out spouse, auctioning property," part of his tweets read.
Triggered by the woman's hurdle in the hands of her late husband's family, Aja advised couples to buy mutual properties in their mutual names.
"Buy mutual property in the mutual name. Not Mr. and Mrs. Musk. Use Mrs. Nike Musk & Mr. Ola Musk If a company put name in Articles of Association. "Wife" and "MD" are not legal or claims.
"If spouse dies, don't cry yet. Call Lawyer, Call Bank, place stop debit on all accounts. Inform all creditors and agents, publish obituary. Get death certificate and immediately start Probate or file for Letter of Administration.
"Get your own lawyer. Or at least have the phone number of a lawyer. If you are asked to sign anything, from anybody, saw you can't read because your crying. Let them drop off and come back tomorrow. Send to your lawyer to read.
"Write a list of all your assets and liabilities,. Scan your C of Os, title papers, life insurance. Just save it online and with your trusted lawyer and spouse. You can place your assets in a Trust and no one can sell it and kick your spouse and kids out."
Continuing, he added: "I can tell you this, in Nigeria people can walk into courts and get Letter of Administration but hard to get title docs. Make sure you register your claim to land in the government registers. If you take a loan, make sure the bank takes lien off. Trust but verify.
"Don't make a minor next of kin. If you don't have adult kids, or souse get a Corporate Trustee. Be clear what should happen if yo pass E.g. 1. Use this to pay for education of my child 2. Give this to this. If possible, write, and video record will. Do both. No harm.
"Life Insurance is not part of will,? You can't change the named beneficiary. Try Living Trust while still alive. Let everyone know assets have been transferred already. No fight. Even pay for your own burial, there burial insurance."
To read the tweets, click HERE