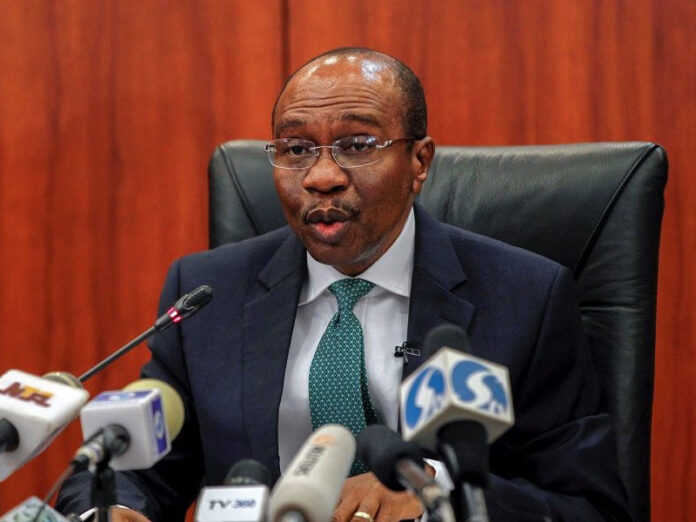 The Central Bank of Nigeria (CBN) has floated Tertiary Institutions Entrepreneurship Scheme (TIES), a new grant scheme in order to tackle the country's alarming unemployment rate.
Unlike several other existing grants in the country, the TIES is a N500 million grant that would be accessible for students across tertiary institutions. And not only them but graduates are also expected to gain from it.
Unmask NG understands that the CBN disclosed this new development in a report titled 'Guidelines for the implementation of tertiary institutions entrepreneurship scheme'.
"Five top Nigerian polytechnics and universities with the best entrepreneurial pitches/ideas shall be awarded as follows: first place – N150 million; second place – N120 million; third place – N100 million; fourth place – N80 million; and fifth place – N50 million," the apex bank stated in its report.
What CBN aims to achieve with TIES
The broad objective of the Scheme is to enhance access to finance by undergraduates and graduates of polytechnics and universities in Nigeria with innovative entrepreneurial and technological ideas. Other specific objectives of the Scheme include:
i. Provide an enabling environment for co-creation, mentorship, and development of entrepreneurial and technological innovations;
ii. Fast track ideation, creation, and acceleration of a culture of innovation-driven entrepreneurship skills among graduates of polytechnics and universities in Nigeria;
iii. Promote gender balance in entrepreneurship development through capacity development and improved access to finance;
iv. Leapfrog entrepreneurial capacity of undergraduates and graduates for entrepreneurship and economic development in partnership with academia and industry practitioners; and
v. Boost contribution of the non-oil sector to the nation's GDP.
What businesses/ideas qualify for this TIES?
Activities to be covered under TIES shall include innovative start-ups and existing businesses owned by graduates of Nigerian polytechnics and universities in the following areas:
i. Agribusiness – production, processing, storage, and logistics;
ii. Information technology – application/software development, business process outsourcing, robotics, data management;
iii. Creative industry – entertainment, artwork, publishing, culinary/event management, fashion, photography, beauty/cosmetics;
iv. Science and technology – medical innovation, robotics, ticketing systems, traffic systems, renewable energy, waste management; and
v. Any other activity as may be determined by the CBN from time to time.
Who can apply for TIES?
Applicants under the Scheme shall be graduates of Nigerian polytechnics and
universities with:
i. First-degree certificate (BSc/HND/ or its equivalent);
ii. National Youth Service Certificate (NYSC) discharge or exemption
certificate;
iii. Certificate of Participation issued by polytechnics and universities evidencing entrepreneurship training; and
iv. Not more than 7 years post-NYSC.