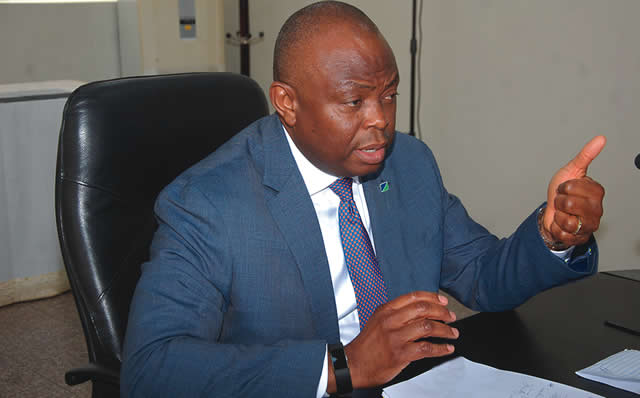 The Economic and Financial Crimes Commission (EFCC), has arrested First Bank Chairman Nnamdi Okonkwo, as it uncovered an additional $72.8 million linked to the embattled former Minister of Petroleum Resources, Diezani Alison-Madueke.
According to a top official of the anti-graft agency, Okonkwo's arrest became pertinent, as the recently-uncovered $72.8 million is domiciled in Fidelity Bank when Okonkwo served as the financial institution's Managing Director (MD).
The arrest of the First Bank chairman is, therefore, part of the ongoing investigations of the former minister, who is being probed for siphoning public funds during her time in office.
"Okonkwo, who is currently the Chairman of First Bank Holding, alongside others, had earlier been grilled over a sum of $153m and $115m by the commission.
"Okonkwo and Charles Onyedibe are currently being detained by the EFCC over the whereabouts of the new $72.87 million," the anti-graft agency's Spokesman, Wilson Uwujaren, said in a statement.
The involvement of First Bank chairman with Diezani
According to the EFCC, the former minister had embezzled $153 million from the Nigerian National Petroleum Corporation (NNPC), and stashed it in three banks in the country, including Fidelity Bank.
Futher uncovering the activities surrounding the siphoning of the public funds, the EFCC said Okonkwo, who headed Fidelity Bank at the time Diezani intended to divert the money, helped her take delivery of it, and kept $40 million with the former Executive Director, Public Sector Accountant of First Bank, Dauda Lawal.
EFCC stated that Okonkwo did this to conceal the source.