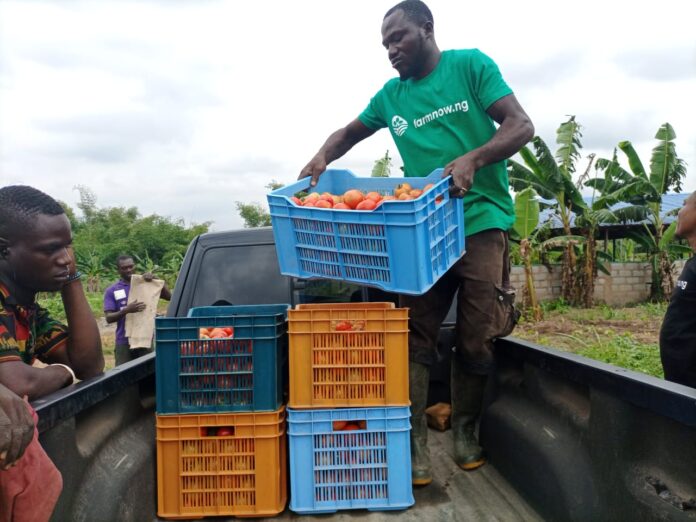 Agro-tech venture Farmnow, has addressed its investors on why some of them are experiencing delays in their Return On Investment (ROI).
In a circular seen by Unmask NG, the startup explained that it is currently going through a tough time, saying no thanks to the raging COVID-19 pandemic that has since disrupted the agric sector's value chain.
According to Farmnow, insecurity, which has driven farmers away from their fields, is also another challenge that has led to the failure of its projection, especially as it relates to the paying out of ROI to its investors.
"It is no news that Farmnow currently wades through a downtime, evident in the incessant rescheduling of payouts. This is due to the adverse effect of a drastic decline in our revenue as a result of an increase in the cost of production, unfavorable market conditions, and low spending power of consumers," the circular read partly.
However, as part of efforts to sustain the business and secure returns for its investors, Farmnow said it has reviewed its farming projections, adding that the new ones that would soon be communicated were designed to fit into Nigeria's economic realities.
Having boasted that in spite of the numerous economic challenges, no less than 70% ROI has been paid, Farmnow, therefore, appealed to investors who were yet to get their ROI to exercise patience.
The agro-tech company assured that within a period of 18 months, commencing from the date that would later be communicated, the rest of the ROI would have been fully paid.
"We crave your endurance and continuous cooperation as Farmnow is handling this as an inevitable growth phase. We hope to come out stronger with you as our all-time sustainable agro-wealth partner.
"We apologize once again for the inconvenience," the circular which was signed by Evelyn Oloyede, Farmnow's business manager, added.