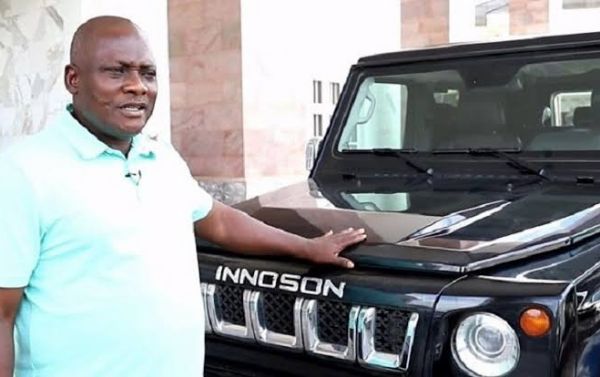 The supreme court has announced the reversal of its earlier verdict which struck out an appeal by Guaranty Trust Holding Company Plc (GTCO) formerly known as GTBank against the N2.4 billion judgment given in favour of Innoson Vehicles Manufacturing, an automobile company.
The apex court said it erred and the decision to reverse itself was due to an error in the registry.
"It will be unjust to visit the sin of the court's Registry on an innocent, vigilant, proactive and diligent litigant," the apex court ruled.
The Supreme Court on February 27, 2019, had dismissed GTBank's appeal seeking to overturn the judgment of the Ibadan high court that favoured Innoson motors.
Dissatisfied with the supreme court's judgment, GTBank filed an application seeking the re-listing of the appeal on the grounds that it was wrongly dismissed.
Delivering judgment, a five-member panel of justices led by Olukayode Ariwoola, held unanimously that the supreme court made a mistake when it erroneously dismissed GTB's appeal marked: SC/694/2014.
In the lead judgment written by Tijani Abubakar but read Abdu Aboki, the court disclosed that it was misled by its registry, which failed to promptly bring to the notice of the panel that sat on the case on February 27, 2019, that GTB had already filed its appellant's brief of argument.
"I am convinced that at the material time that the appellant's appeal was inadvertently dismissed by this court, there was in place, a valid and subsisting brief of argument filed by the applicant," the court held.
What you should know
The legal battle between GTBank and Innoson started a little over a decade ago.
A federal high court in Ibadan, Oyo state, had ordered GTB by way of Garnishee order absolute — to pay N2.4 billion to Innoson with a 22% interest, per annum, on the judgment sum until the final liquidation.
A garnishee order is one of the options open to a judgment creditor to enforce a judgment made in its favour.
In 2013, a high court in suit no: FHC/Cs/139/2012 ordered GTBank to pay N4.7 billion to Innoson as restitution for arbitrary charges. The financial institution, however, challenged the ruling of the high court at the Court of Appeal, Enugu division.
In December 2014, the Appellate court asked GTBank to deposit N6 billion in an interest-yielding account to be supervised by the court's Registrar. The money was to be domiciled in an account that will accrue interests, pending determination of the suit.
Not satisfied with that decision, GTBank filed a motion for the stay of execution of the ruling. However, The apex court struck out the application on the grounds that the Deposit Money Bank (DMB) had not obeyed the ruling of the appellate court that directed it to deposit