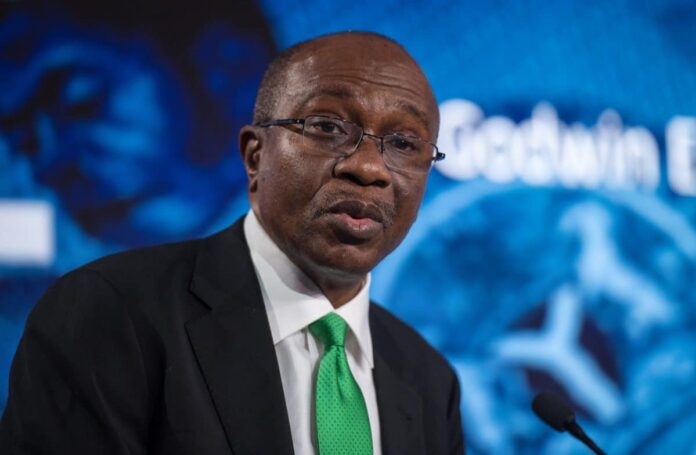 Governor Godwin Emefiele of the Central Bank of Nigeria (CBN), has clarified that the ban on cryptocurrency in the country has nothing to do with #EndSARS, the nationwide against brutality by the citizenry.
Unmask NG understands that last year (2020), the Nigerian citizenry took to different parts of the country to express their displeasure at the way men of the Nigeria Police Force (NPF), especially those of the defunct Special Anti-robbery Squad (SARS), a notorious unit of the police force known for wanton arrests, extra-judicial killings, assaults, and harassments, were making life unbearable for them to live.
As part of their demonstration, the #EndSARS protesters secured funding from donors through various channels, amongst which is cryptocurrency.
Shortly after the infamous Tuesday, October 20, 2020, massacre, the apex bank started to clamp down on #EndSARS protesters, as it froze the bank accounts of the campaign leaders.
However, speaking on the clampdown in an interview on Arive TV monitored by Unmask NG, Emefiele explained that CBN's disapproval of cryptocurrency transactions in Nigeria is because of its illegality, and not #EndSARS as widely claimed.
While maintaining that Nigeria's banking space would not support cryptocurrency, Emefiele noted that even in most developed countries, the digital asset was yet to be fully adopted.
His words: "As you said, the #EndSARS issue came up in October 2020 and we came up with the issue of saying that we would not make our banking and payment system space available to those who were involved in cryptocurrency business because we feel that a substantial portion of the transactions going on there are illegal.
"Look at it this way: what is there to hide? Why are the transactions so hidden? Why are they encrypted? If I conduct a transaction and a regulator or security authority wants to see the nature of the transaction, those (transactions) can't be encrypted for people to know what happened. It means that cryptocurrency is a product that is embedded in high level of illegality.
"ENDSARS has nothing to do with it. It so happened that some people used their cryptocurrency to fund it but it has nothing to do with it (CBN's stance).
"In fact, I have not seen more than one or two countries that have supported cryptocurrencies. You will not find developed economies or economies where high level of payment standards is put in place where the government is serious about tackling money laundering; you won't find central banks in those climes supporting cryptocurrency."