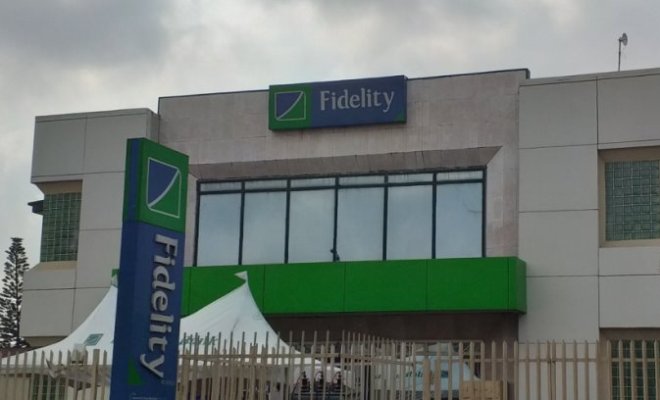 Fidelity Bank, and other Nigerian financial institutions, would stop accepting old £20, and £50 notes.
In a message addressed to its customers, Fidelity Bank stated that they all have up to Friday, December 31, 2021, to transact with their old £20, and £50 notes, as they would no longer be acceptable going forward.
According to the financial institution, the development was pertinent as Bank of England, which produces the notes, is aiming to conclude its cash evacuation policy.
"The Bank of England has announced the withdrawal of paper £20 and £50 notes after September 30, 2022. A year's notice has been provided to customers and the global banking community.
"In view of this, Fidelity Bank, alongside other Deposit Money Banks in Nigeria, has issued a deadline of December 31, 2021, for acceptance of the stated denominations from the public to enable proper conclusion of cash evacuation.
"Thus, we advise you to use or deposit your paper GBP notes into your Fidelity Bank domiciliary account by December 31, 2021, to avoid a loss in the value of your money," Fidelity Bank stated as it alerted its customers.
This is why…
Unmask NG understands that the UK government's apex bank is aiming at the proper conclusion of its cash evacuation policy, to reduce COVID-19 risks, and that of other related transmittable diseases.
Having conducted a research to understand if cash is still as relevant as it used to be prior to the pandemic, the Bank of England concluded on the following:
Over the past decade, the fall in transactional use of cash in the UK has been accompanied by an increase in the value of notes in circulation. Covid has intensified this trend.
Both shopping and payment behaviours have changed in response to the virus, with more online shopping and more contactless transactions.
Although the bank's research to understand better how the virus behaves on banknotes, indicates that the risk of transmission via banknotes is low.
However, the barriers to alternative payment adoption may have been permanently broken by COVID-19.