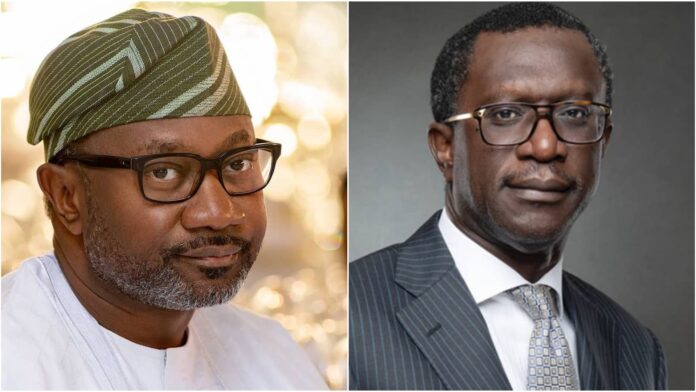 First Bank recently made news headlines, as billionaire Femi Otedola was confirmed as the financial institution's largest shareholder.
Unmask NG had reported that Otedola, in a bid to become the bank's chief, acquired a large percentage of shares, such that his acquisition surpassed those of Oba Otudeko and Oye Hassan Odukale combined.
This publication understands that Otudeko and Odukale were First Bank's largest shareholders, with 1.5% and 1.03% holdings respectively, prior to Otedola's acquisition.
With his acquisition and as disclosed by First Bank, Otedola now holds a 5.07% stake, which was disclosed as the single-largest shareholder.
Earlier Disclosing Otedola has its largest shareholder, First Bank, after claiming it was not in the known about Otedola's latest shares acquisition, released a statement that reads: We refer to our communication to the market dated October 22, 2021, on the above subject wherein we stated that we would inform the public of any substantial acquisition, upon receipt of notification from the shareholder.
"This morning, October 23, 2021, fbn holdings plc received a notification from apt securities and funds limited, that their client, mr. otedola olufemi peter and his nominee, calvados global services limited have acquired a total of 1,818,551,625 units of shares from the company's issued share capital of 35,895,292,791.
"Based on the foregoing, the equity stake of Mr. Otedola Olufemi Peter and his nominee in the company is now 5.07%."
But in a surprise turn of events, First Bank, in a statement seen by Unmask NG, has it that Otedola's declaration as its single-largest shareholder was erroneous, and Hassan-Odukale owns its largest stake with 5.36%.
Meet Hassan-Odukale
As seen on First Bank's website, Hassan-Odukale was an Executive Director of Leadway Assurance Company Limited.
His executive management experience spans over 21 years and includes Asset Management, Finance, IT and Life Insurance Operations. He has a keen disposition to evaluating proposals as well as forming IT strategy and direction which are beneficial to the Bank's Board.
Hassan-Odukale also sits on the board of Total Health Trust Limited and other Leadway Assurance Subsidiaries.
He is happily married with a child. He loves playing tennis, reading and seeing new places.