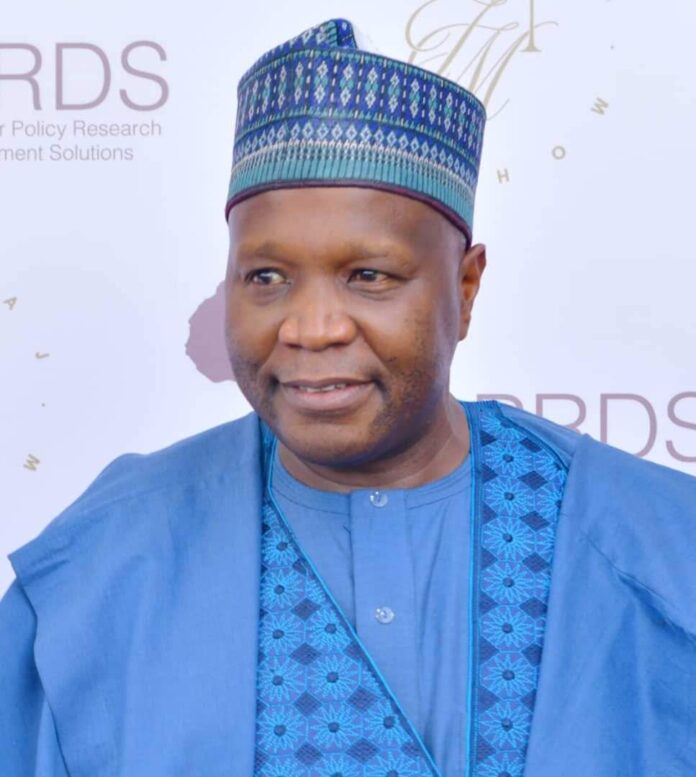 Governor Inuwa Yahaya of Gombe, in his bid to secure re-election, is clamping down on his opponents. Amongst them is Muhammad Jibrin Barde of the Peoples Democratic Party (PDP), whose campaign office at Liberty Hotel Junction, GRA area of the state, was demolished.
In what appeared to be outright disobedience to the ruling of a High Court in the state, which restrains the state government, and it Allies from "demolishing or attempting to demolish or otherwise disturbing the Plaintiff's quiet and peaceful enjoyment of the Plaintiff's building or taking any step, doing any act in connection with or dealing in the Plaintiff's building situate and being at Jekadafari, Liberty Stadium Junction, Gombe, Gombe State, pending the determination of the Plaintiff's motion on notice," a demolition of the property in question was carried out on Yahaya's order for the sake of his desperate second term bid.
While the state government is yet to issue a statement, revealing why the demolition was carried out in spite of the restraining court order, political stakeholders and members of the public have expressed their utmost disappointment in the Governor.
"It is shameful to see a governor disobey a court order in such a way. I would say he wasn't only selfish, but ruthless, such that he didn't mind destroying everything his opponents had laboured for in their entire respective lives," a political stakeholder, who doesn't want his name mentioned in this report stated.
Like the political stakeholder, a resident of Jekadafari, who witnessed the demolition, Babangida Danjuma, expressed his surprise and utmost shock at the development.
"You would almost think it is not possible for someone like Barde to have his property demolished. He's a very influential man in this state, and we are all proud of his achievements. But Yahaya's ego and power toxicity came to the fore again, and sadly it victimised Barde," Danjuma stated.