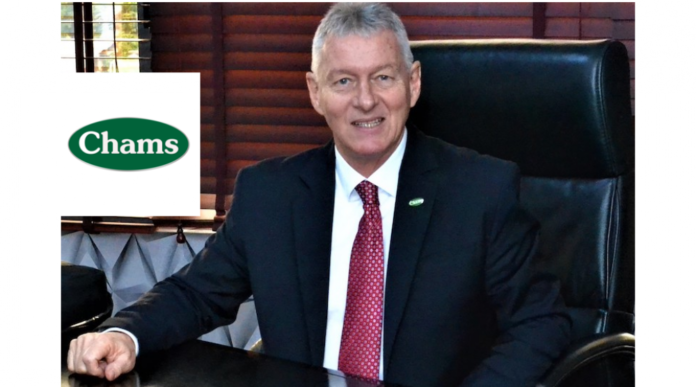 Chams Plc is struggling to survive under Managing Director, Gavin Young, as revenue fell by 63.8% in the third quarter of 2020.
The information available to Unmask NG has it that Chams Plc's revenue failed to surpass the NGN847.4 million of last year Q3, after generating NGN306.7 million in 2020 third quarter.
In the same vein, profit grossed for the period under review declined by 46.2%, as Chams Plc disclosed that it recorded NGN160.7 million for 2020 Q3, failing to top the NGN605.1 million posted in the corresponding period of last year's third quarter.
This is despite the company reducing its cost of production or sales, which fell to NGN146 million in 2020 Q3, from the NGN590.4 million the company spent on the production of its products within 2019 Q3. Chams Plc offers services in Biometrics, Identity management, school management, debit card, CBT engine, computer hardware printer, membership portal, and Credit.
It was gathered that operating loss increased, rising from the NGN28.6 million it reported last year third quarter, to reach NGN100.8 million during the same period of 2020 third quarter, which falls between July to September.
Unmask NG discovered that the disastrous outing of Chams Plc in this year's Q3 continued into the Profit Before Tax, as this also declined. The company reported a NGN108.3 million loss in PBT Q3 this year, although, lower than the loss reported in the same period of 2019, which was NGN125.5 million.
The same applied to the Profit After Tax for the period under review, as Chams Plc reported a loss of NGN108.3 million for this year's third quarter, lower than the NGN125.5 million loss reported for the corresponding period of 2019 third quarter.
Click This Link To See Full Earnings Report.