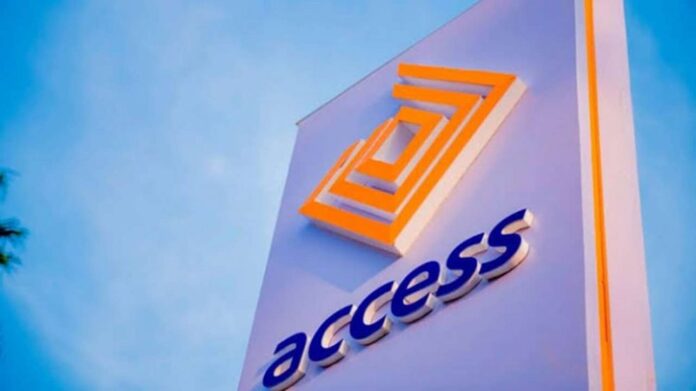 There seems to be Panic in the air as Access bank investors begin to lose confidence due to customers closing their accounts.
Recall that Access Bank, after receiving a directive from the Central Bank of Nigeria (CBN) blocked accounts of eight protesters who took part in the #EndSARS protest.
Surprisingly, Access Bank had gone ahead to freeze the accounts even before CBN approached the court for an order to freeze 20 accounts of #EndSARS protesters across various banks. The bank included; Zenith Bank, First Bank, and GTBank.
This line of action by Access Bank generated in a nationwide online protest, with some customers taking to social media platforms to publicly announce that they would be closing down their Access Bank accounts while suggesting others to do same in unity.
In the same vein, Gatefield Nigeria is demanding a total amount of N100 million as damages done by the restriction of its account.
Based on this development, Access Bank investors are pushed to the edge, as their confidence dropped within the period of protest against the bank.
While defending its action, Access bank maintained that it can't ignore or go against a directive from its regulator. However, Stanbic IBTC's stance against the CBN directive negated Access Bank's excuse.
Access bank overboard action has resulted in a fall in Access Bank's share price. Unmask NG learnt that its Bank's share price slumped from the N10 per share
to N9.15 kobo .
Similarly, Access Bank's stock price declined further, as it opened trading with N9.15 kobo on Monday, only to close the market with a significant fall to NGN8.70 kobo.
At the time of publishing this report, Access Bank's shares are down again by -3.45%, currently, with a loss of NGN0.3 kobo off the NGN8.70 kobo the lender opened the market with.
It is however pertinent to know that Access Bank may have gone beyond the line to ensure that such actions of a peaceful protest are disrupted by placing a Post-No-Credit (PCN) on account of activists who have been participating in the protest.
With this line of action taken by Access bank, old and potential investors and customers may no longer have trust in the financial institution.