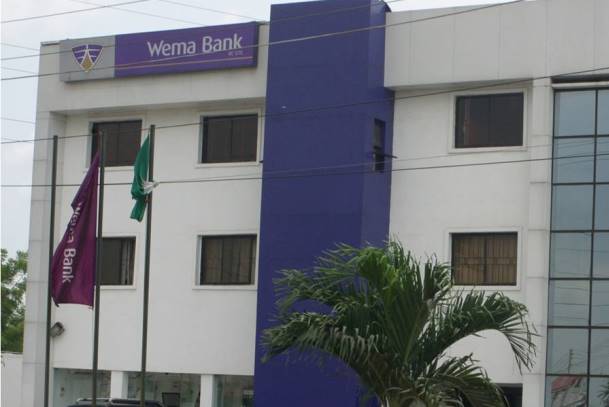 Investors' confidence is jittery towards Wema Bank stocks as the lender's earnings for nine months of 2020 dropped by 10.8%. For the past two weeks, Wema Bank's investors' confidence has been fluctuating in the stock market, and that's since the company released its financial statements.
In Wema Bank's earnings report seen by Unmask NG, the company reported its gross earnings fell to NGN57.8 billion in the nine months period of January to September this year, failing to surpass the NGN64.8 billion Wema Bank generated during the corresponding period of 2019.
The company's Interest income also declined within the period under review, as Wema Bank recorded NGN46,3 billion in nine months of 2020, falling short of the NGN49,03 billion the lender had posted during the same period of last year; this represents a downward of 5.5% drop in Interest Income when both periods are compared.
Wema Bank's reported that its Interest Expense in nine months of this year also recorded a cut when compared to the same period of 2019. Unmask NG gathered that the Interest Expense fell to NGN26.2 billion this year's period, an amount lower than the NGN31.8 billion the compared posted for the corresponding period of nine months 2019.
Operating Income of the lender took the same declining path, as it stood at NGN29.6 billion in this year's nine months, below the NGN31.3 billion the company recorded in 2019 nine months period. However, Net interest income for the nine months period of 2020 rose to NGN20.09 billion, surpassing the NGN17.1 billion Wema Bank recorded in the same period last year.
According to the financial statements of the lender, Profit Before Tax of Wema Bank stood at NGN3.05 billion in 2020 nine months, as against the NGN4.7 billion the company recorded in the corresponding period of last year's nine months period.
Following the same step is Wema Bank's Profit After Tax in 2020's nine months period which fell short of the NGN4.08 billion the company recorded during the same period in 2019, as this year's Profit After Tax hit NGN2.6 billion.
Investors Confidence Fluctuating Since Earnings Dropped
Unmask NG findings showed that since the earnings report was released on November 17, 2020, existing investors have been dumping the shares of Wema Bank, leading to a crash in the company's stock price. Confidence seems not to be high around Wema Bank's stocks as share price fell from NGN0.75 kobo per share of Tuesday, November 17, 2020, to NGN0.70 kobo per share on November 27, 2020.
Between the weeks of this period, Unmask NG gathered that Wema Bank's stock price rose to NGN0.79 kobo on Wednesday, November 18, but declined to NGN0.77 on Thursday, remaining flat until November 23, when the stock price fell further to NGN0.70 kobo per share.
It rose slightly to NGN0.71 kobo per share on Tuesday, November 24, 2020, before rising further to NGN0.74 kobo on November 25, but then Wema Bank's stock price fell to NGN0.72 kobo on November 26, and further declined to NGN0.70 kobo per share on November 27, 2020.