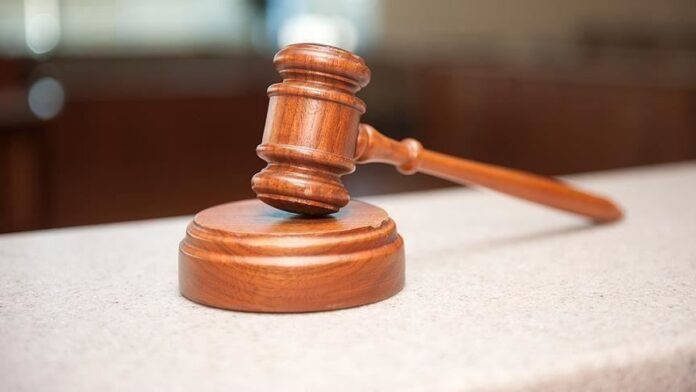 Zenith Bank and GTB have been ordered to immediately grant Rise Vest Technologies Ltd, a fintech company, unfettered access to its accounts.
An Abuja federal high court gave this order. as it faulted the Central Bank of Nigeria (CBN) for directing the banks to block Rise Vest from accessing its finances.
Unmask NG understands that the apex bank on Tuesday, August 17, 2021, secured, through an ex parte motion, an order freezing the accounts of some fintech companies for 180 days over alleged forex infractions.
Aside from Rise Vest, Bamboo Systems Technology Limited, Bamboo Systems Technology Limited OPNS, Chaka Technologies Limited, CTL/Business Expenses, and Trove Technologies Limited, also had their bank accounts frozen.
But Rise Vest filed a motion filed through its counsel, Seni Adio, who submitted that there was no evidence that it engaged in unlawful conduct, adding that the CBN did not meet its burden of proof in support of its allegations.
Responding, Mathew Onoja, CBN's counsel, argued that the ex-parte order of the court was proper, lawful, and valid.
He contended that the order was in accordance with the provisions of Section 97 (1) of the Banks and Other Financial Institutions Act (BOFIA) 2021, which empowered the plaintiff/respondent (CBN) to invoke the jurisdiction of the court via an ex parte application.
Ruling on the application, Justice Taiwo O. Taiwo held that the CBN could not rely on a circular to freeze the bank account of a company.
The judge noted that the CBN failed to provide any law showing that it is illegal to deal in cryptocurrency in Nigeria, adding that the CBN circular, referenced as BSD/DIR/PUB/LAB/014/001 of February 5, 2021, is not a law.
The judge, among others, held that although the CBN has the power to investigate any infraction, the infraction must relate to BOFIA or any other enactment administered by the regulator.
His words: "I have perused the counter affidavit of the respondent and I see that the reason for freezing the account of the applicant is based on the alleged infraction of the circular of the CBN. The law is trite that any conduct that must be sanctioned must be expressly stated in a written law.
"Being unknown to law, circulars cannot create an offence because it was not shown to have been issued under an order, Act, Law, or Statute.
"The learned counsel for the respondent has also raised the issue of public policy in his submissions against the application.
"Can this court decide this application based on public policy as being urged on it by the learned counsel for the respondent? I think not.
"I hereby discharge the interim freezing order of this court made on August 17, 2021, made against the defendant/ applicant."
The judge ordered the banks – Zenith Bank Plc and Guaranty Trust Bank – to immediately grant the firm unfettered access to its accounts.
CBN explains why it freezes Rise Vest, others' bank accounts
According to CBN, Rise Vest and other fintech firms have been engaging in "illicit forex transactions", hence, it will need time to complete its investigation.
"That more specifically, there is a grave allegation that the defendants/respondents are engaged in illegal foreign exchange transactions, accessing/procuring of foreign exchange via their banks from the Nigerian foreign exchange market via several bureaux de change, international money transfer operators and have transferred cash deposit of more than S10,000.00 (Ten thousand dollars) to various accounts overseas contrary to provisions of extant laws and regulations and also traded in foreign securities and cryptocurrencies in contravention to CBN Circular referenced TED/FEM/FPC/GEN/01/012 and BSD/DIR/PUB/LAB/014/001 dated February 5, 2021, and July 01, 2015.
"It is evident that Rise Vest Technologies Limited, Bamboo Systems Technology Limited, Chaka Technologies Limited, and Trove Technologies Limited are complicit in operating without license as asset management companies and utilising FX sourced from the Nigerian FX market for purchasing foreign bonds/shares in contravention of CBN's directive," an ex parte motion by the CBN read partly.