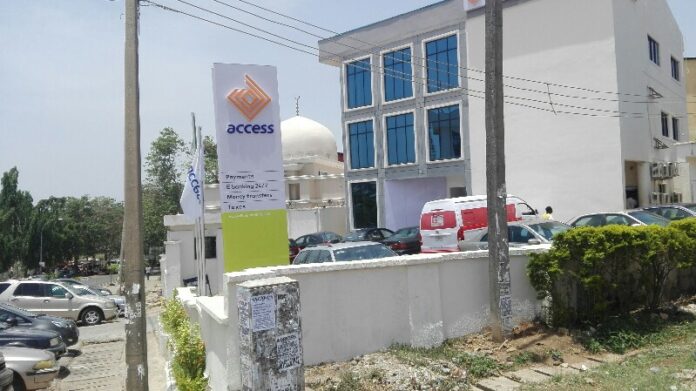 A lady identified as Marline Oluchi has accused Access Bank of placing a Post-no-credit on her account.
Oluchi who has been actively involved in the nationwide protest against police brutality by cooking for the #EndSARS protesters, said her account manager informed her that Access Bank acted on an order from the Central Bank of Nigeria (CBN).
According to her, the manager said CBN had directed Access Bank to restrict the deposit of funds into her account alongside agitators of police brutality across the country.
She wrote: "Kindly don't send any money to my access bank account anymore. It's the account i have been using to receive funds to cook for the protesters; my banker just confirmed that it has been placed on a Post-No-Credit (PNC). Apparently, they are working on a CBN directive for any #ENDSARS activist receiving funds with such descriptions;
"When we say this country is messed up, you won't understand how deep this rot is. It's so deep that any and everything can be used against you. So so deep;
"We are just Nigerians, trying to air our grievances and make the government listen to us, peacefully by marching through our streets. How hard is that? How hard can it be for them to peacefully listen to us and not get petty? How hard? I mean, we are the ones suffering this SARS menace for years."
Access Bank's overboard action
An average Nigerian would agree that due to the excesses and misuse of power by the Special Anti-Robbery Squad (SARS), so many lives have been cut short while others have been innocently extorted and abused brutally.
To this effect, the Nigerian youth have come together under one voice to urge the Federal Government to put an end to SARS and reform the police unit.
However, It is pertinent to know that Access Bank has gone beyond the line to ensure that such actions of a peaceful protest are disrupted by placing a Post-No-Credit (PCN) on account of activists who have been participating in the protest thereby denying customers the right to access and operate their account. With this line of action taken by Access bank, their reputation is questioning.
Meanwhile, efforts to reach Access Bank for comment proved abortive at the time of writing this report.