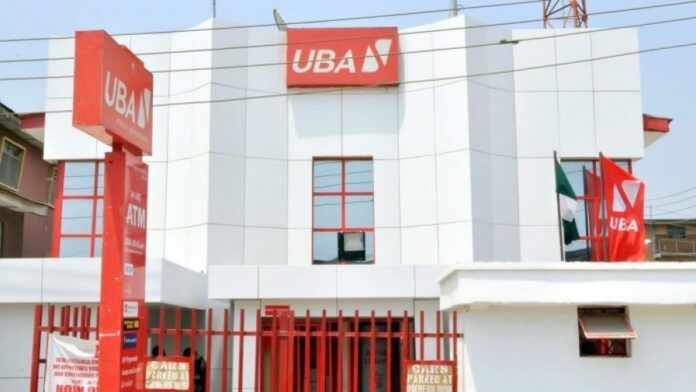 The credibility of the United Bank for Africa Plc (UBA), has been brought to a questionable stance, as one of its customers who bears the name Sensei the Odogwu, narrated his awful experience.
In a series of tweets on Tuesday, February 2, 2021, the UBA victim explained how he got a N1 million that went missing from his UBA account.
Odogwu said the Nigerian Navy deposited the N1 million into his UBA bank account after he lost his mother.
"I had Over 1 Million naira in my account which was given to me by @NigerianNavy after I lost my mom. I had kept that money as savings and had used part of it for my upkeep," he revealed.
But surprisingly to him, on Tuesday, January 12, he woke up to a debit alert of N500,000.
And as if that was the only surprise he would have on that day, while he was on his way to a UBA branch to make complaint, Odogwu got another debit alert of N500,000. According to him, that was how the N1 million disappeared from his bank account.
Unsuccessful steps taken to retrieve his money
Odogwu explained that he has made series of steps to ensure that the money return to his bank account, but sadly, all his efforts have not yield any positive result.
Parts of his tweets read: "I had never experienced such a thing, and I know for large sums of money. OTPs or Tokens were requested. I got to the @UBAGroup Akowonjo branch and was mad and furiated narrating what had happened. Now at this point I had told the Customer Care Rep on the phone to freeze my Account. While at the branch I filled a Charge Back form, which had been had the two debits of 1,000,000 (One million naira) and I was told at the branch that it'll be a "50/50" thing and he couldn't give me assurity.

"Now I was told by the CCR that the first N500,000 was withdrawn from my acct, on a Sunday, which I didn't get an alert until Tuesday, Jan 2021, and the second on that Tuesday. The following day I got a reversal of N500,000 and had waited for the other reversal.

"I had been contacting the @UBAGroup customer care number, severally furiated over the reversal of the other money. I was also told by the CCR that "whoever perpetrated the crime, would have his account flagged and BVN locked and can't or wouldn't be able to make transactions" which gave me some kind of hope. Now since the 13th, January, 2021 when I got the first reversal I haven't gotten the other.

"I had even called @sportybetng customer care line, to notify them of this happening. I was told to communicate it to my bank, and that my bank @UBAGroup should communicate the issue to them, but @UBAGroup told me they had been liaison with @paystack being the platform the money went to, to @SportyBet & SportyPay.

"While I was at the bank, I was questioned if I had shared my bank details with anyone. I said no! I was also asked if I bet. I also said no!. They asked if I engage in online transaction, I told them Yes! When I used my @investbamboo app. The CCR said maybe I had kept my card carelessly. I told him for christsake I'm not a child who doesn't know how to protect my Debit card.

"I have been to the bank more than three times and yet no reversal of the remaining NGN 500,000 and it's almost a month. I keep getting annoying DMs from them saying they're "investigating" the issue. I was told via DM I would get a report on the 26th January, 2021…"
UBA's insensitivity to its customers
It is an open secret that trust is the most valued currency in the banking sector. As a whole, banking is fundamentally an industry of trust.
But sadly, with Odogwu's experience, UBA has been exposed to be a bank that customers can't trust with their monies.