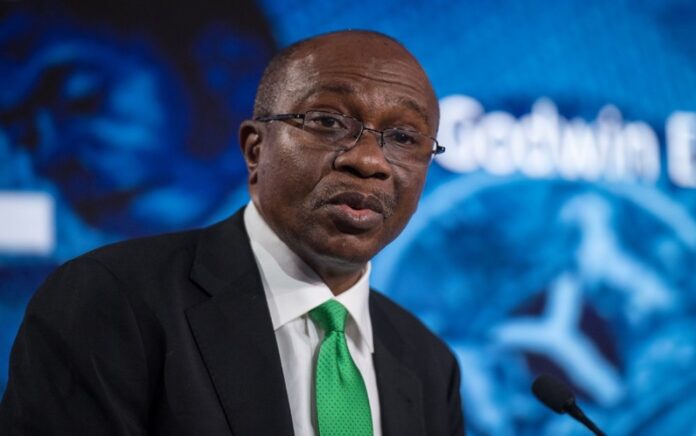 Godwin Emefiele of Central Bank of Nigeria (CBN), has disclosed the private sectors' plan to help business owners recover from the arson that follows the Tuesday, October 20, 2020 onslaught of peaceful #EndSARS protesters at Lekki Tollgate in Lagos.
As reported on Unmask NG, between October 20 and Friday, October 23, while some stores were looted, government properties and individually-owned buildings, were set ablaze by miscreants who hijacked the nationwide peaceful protest against police brutality in Nigeria.
With many business owners losing their investment and survival means, Emefiele stated that the private sectors who formed the Coalition Against COVID-19 (CACOVID), will draft up a blueprint that will lead to the support of businesses and households affected.
He said: "Our youths have immense potential, energetic and if well-handled can catapult our nation to the forefront of leading nations in the world. "We must, therefore, seek to promote increasing policies that will equip our youths in the right skills that will support innovation, employment and wealth creation.
"It is in this light that key stakeholders in the Nigerian private sector came together under the auspices of CACOVID to brainstorm of the ways to prevent the effect of the recent unrest from eroding confidence in our economy.
"I am pleased to note that the CACOVID alliance will, over the next week, be unveiling a blueprint that will provide details of our planned support that positively affect households and businesses.
"This is in addition to measures that will create millions of jobs for our youths over the next five years. Many parts of the country were affected by the unrest but Lagos remains the worst hit."
The central bank governor added that the businesses will be at the focal point of CACOVID in the coming weeks.