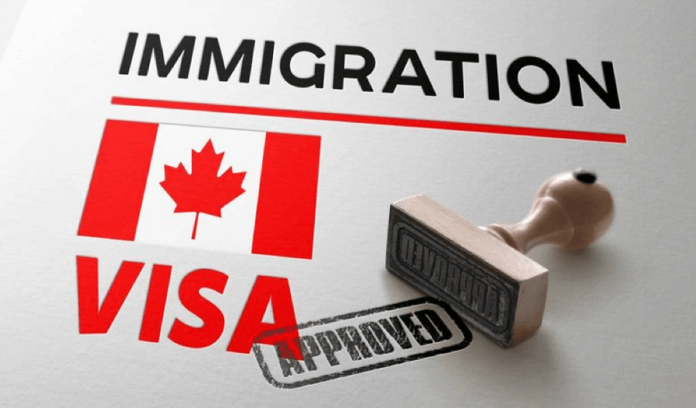 Here comes an opportunity for Nigerians as Canadian government opens window for 5000 immigrants. This message of hope gives Nigerians candidates one step closer to Canadian Permanent Residence.
In a statement released on November 18, 2020, the Canadian government announced that a total of 5000 invitations were issued to candidates in its largest Express Entry round.
The statement partly reads: "Candidates needed a comprehensive ranking system (CRS) score of atleast 472 in order to receive an invitation this round.
"Candidates in these programs, as well as some Provincial Nominee Programs (PNPs) are given a score based on the CRS. Points are awarded depending on a candidate human capital factors such as age, education, work experience and language ability in English or French.
"The highest scoring candidates receive an invitation to apply (ITA) for Canadian permanent residence in an express entry invitation round. An express entry is a Canada's immigration application management system for three federal economic-class programs: Federal Skilled worker program, Federal Skilled Trades program and Canandian Experience.
"In case of a tie between candidates, IRCC applies the Tie-breaking rule. So for this draw, candidates who had a CRS score of 472 or more needed to have submitted their express entry profile before October 27 at 06:18:11 UTC in order to receive an invitation.
"This year, the CRS requirement has typically hovered above 470 for all program draws. The Federal Skilled Trades program-only draws on August 6 invited trades workers with a CRS of 415, and previous Canadian Experience class-only draws dipped into 440s. PNP-only draws have higher requirements because Express Entry candidates who receive a provincial nomination are automatically awarded an additional 600 CRS points. PNPs offer alternative pathways to permanent residence for Express Entry candidates who have a lower CRS score.
Recall that Canadian government planned to receive over 1.2 million immigrants in three years from 2021 to 2023. The plan was to make up for a short fall caused in 2020 by the corona virus pandemic.