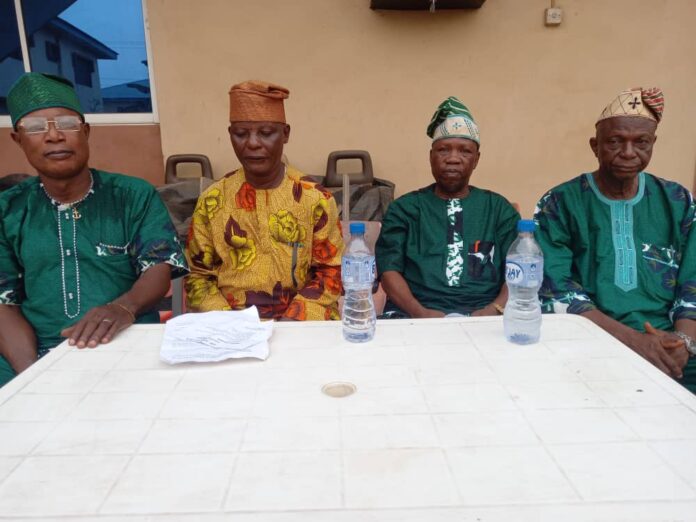 Iju Area Community Development Association (CDA) in the Ifako-Ijaiye Local Government Area of Lagos State on Wednesday, January 12, 2022, celebrated its patron's day in style.
The annual event, held at Ogunleye street, Balogun, had in attendance CDAs within Iju area and the Ifako-Ijaiye CDC Chairman, Pastor Samuel Opajobi.
In his address, the Chairman, Iju Forum, Alhaji L.A Azeez expressed his gratitude to the leaders, patrons, and elders who have been supportive of the activities of the forum.
He said, "I must express my gratitude to the leaders, patrons and elders who have always guided and supported the activities and programmes of this forum. I appreciate your love for the progress of and development of Iju Area. If not for your commitment, we would not have been a force to be reckoned with in Ifako-Ijaiye."
He also challenged the various CDAs under the forum to come up with award-winning community projects.
"What would have given me the utmost joy is to see Iju Area CDA's presenting the highest number of development projects for the local and state government to inspect and adjudged to be projects deserving awards at both levels of government."
The CDC Chairman, Pastor Samuel Opajobi praised Iju forum for its relentless efforts and contributions to the growth of CDC in Ifako-Ijaiye.
Councillor, Ward E, Hon Adebo Samuel Kayode (ASK) who was represented by the CDA Chairman, Alafia-Tayo, Akinleye Segun, thanked Iju forum for its continued support towards his administration while appreciating the role the forum plays towards a peaceful co-existence of residents within Ward E.