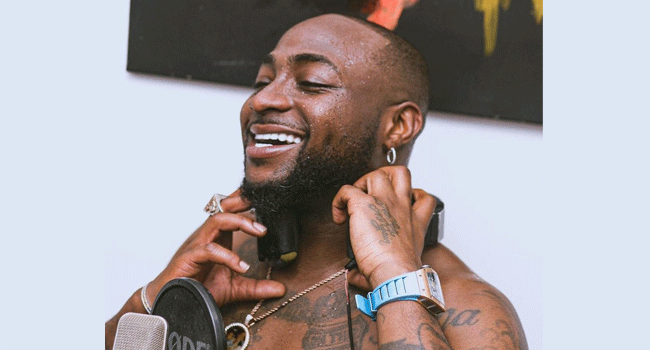 Popular singer David Adeleke otherwise known as Davido, has revealed that while he was in secondary school, his French teacher once told him that he would never make it in life.
In the course of a chat on Tea With Tay, Davido said the teacher made the statement because he was quite a bad boy as a kid.
According to him, while his peers at British International School (BIS) would go to ShopRite after school activities, he would rather go to Shogunle, a residential area that shares a boundary with Ikeja Along and Bolade, to have a good time.
"My French teacher in secondary school told me I won't be anything in life. I'm not going to lie, I was a bad kid, but one with good intentions… I went to BIS, which is one of the most expensive in Lagos. So, after school all the students would go to Shoprite, but I would head to Shogunle. He was my mum's driver, and my mum passed away, and he then went with his thing -gyming. I went to America, and came back. I saw him when I returned to Nigeria… I didn't plan to be famous, I was only hoping so, but God did it," the Davido Music Worldwide (DMW) boss stated.
Speaking about his recent N1 million fundraising challenge, Davido said contrary to what many people may have thought, it was not a campaign, adding that the whole thing was unplanned as a matter of fact.
His words: "This is not a campaign, I was having a hair cut at the balcony, and we were drinking alcohol.. And because I have decided that it wasn't safe to put out my account number, I initially didn't want to do it. But I suddenly changed my mind. To the surprise of those around me that day, I just picked up my phone and pasted my account details on the internet, and the money started coming in immediately. When the money hit N200 million, I was so overwhelmed, such that I went to my room and I started crying. In that process, I thanked God for making me something in this life."
The music star also spoke about the friends he recently lost, saying while there are many things to be grateful for as the year 2021 is concerned, his demised friends remain very close to his heart.