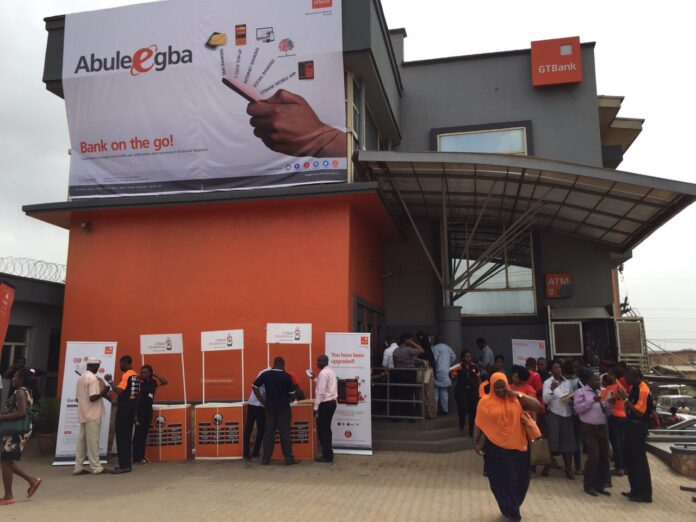 GTBank, the subsidiary of Guaranty Trust Holding Company (GTCO), may soon be sanctioned by the Central Bank of Nigeria (CBN). This is as the former's customers continue to experience unauthorised deductions from their accounts.
One of the affected customers, Oyeyemi Oluwatobi, a paint manufacturer and housing exterior decorator, whose account with GTBank got hacked, lost his entire savings to some yet-to-be-identified fraudsters.
According to Oluwatobi, no less than N700,000 was withdrawn from his account without his authorisation.
The father of two said he first experienced a debit of N450,000 and transferred to one Ojo Jeremiah account held in Sparkle Bank, while N249,900 was transferred to a Sporty Internet Limited account within minutes on Saturday, January 22, 2022.
It was gathered that since the unauthorised transaction was made on his account, Oluwatobi was yet to recover his funds despite GTBank's promise to resolve the issue.
It was gathered that within five minutes after her salary was paid, "N102,800 was removed from my account to an account of Ibukun Ademola." Pearl explained further that all she was hearing when GTBank customer care was music.
"A transaction I did not initiate. How do I pay my bills and also survive? Am so devastated right now, how do I survive with a child, how do I attend to people am owing that I have promised I will pay them by month end? How do I survive this." she lamented at the time, adding that GTBank sent her a mail, reportedly informing Pearl there's "nothing they can do" she disclosed on her Twitter page.
When will CBN sanction GTBank?
Going by the customer protection circular published by CBN, the banking industry regulator, in December 2019, stipulated that failure to resolve customers' complaints, within its prescribed timeline, attracts N500,000 per complaint per week while the infractions subsist.
Also, "Non-acknowledgment of complaints from customer or non-issuance of tracking numbers-N2.000,000.00 per complaint.