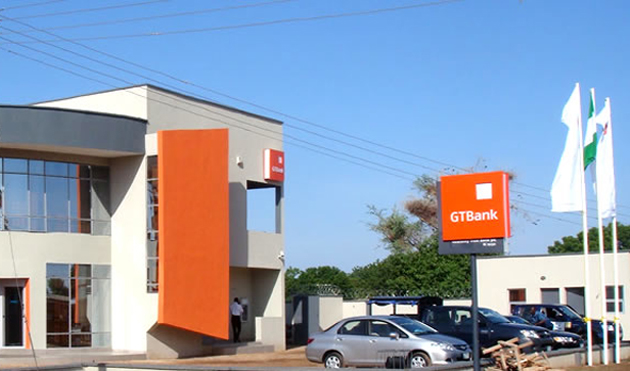 Trouble for GTBank as one of its customers, Funke Adeoye narrated how the financial institution fraudulently transferred N200,000 from her bank account into another account, belonging to Bet9ja, a betting company.
Surprisingly to members of the public, Adeoye isn't the only one calling out GTBank for fraud-related matters, particularly transferring customers' money into accounts belonging to betting companies.
In a similar occurrence, an Agricultural economist, Hannah Obeahon narrated how her sister's account with GTBank was illegally debited.
According to Obeahon, GTBank illegally debited about NGN500,000 from her sister's account and transferred the debited amount to SportyBet's account.
Obeahon explained that the amount was deducted in batches, ranging from N10,000, and N50,000.
"My sister woke up to debit alerts from GTBank amounting to N500,000 and she didn't authorise any of the transactions, all the monies were sent to a sporty account…How is this possible!!! It appears our money isn't even safe in any bank account." Obeahon cried out.
GTBank's defense
GTBank failed to take the blame for the illegal transactions made, neither did its shoulder itself with the responsibility of investigating the fraud-related matters. In fact, the customers who had a combined N770,000 deducted from their GTBank accounts were blamed for the illegal transfers.
Placing the fraudulent transfer on the customers, GTBank clarified that the customers were being careless of their PIN that they were careless of their PIN and BVN numbers.
Despite the customers' resistance that their PIN and BVN numbers weren't disclosed to anyone, GTBank failed to properly address the matters.
GTBank turning a commercial hub for fraudsters?
Unmask NG understands that Adeoye and Obeahon's sister were not the first victim of fraud-related cases at GTBank.
Going by the information provided in its financial result for FY 2019, it was learnt that the number of fraudulent activities carried out stood at 15,461, surpassing the 10,673 fraudulent cases it recorded in 2018.
While the amount involved in 2018 was over N821.4 million, in 2019, the amount involved skyrocketed to NGN1.5 billion.
One question that begs for answer is, if all the victims are careless as GTBank claimed in the case of Adeoye and Obeahon's sister?