Singer Badman Chorus has revealed how American music star, Lauryn Hill influenced his kind of music. In this interview, Badman Chorus discussed his role model, what his music represents, his EP, amongst other things about him.
Interview excerpts:
How did you come about your stage name?
I got my stage name in high school through my friends. Back then, they would rap and I'll just sing as the chorus which earned me the name chorus. When I got into music and found my sound, I changed it to Badmanchorus.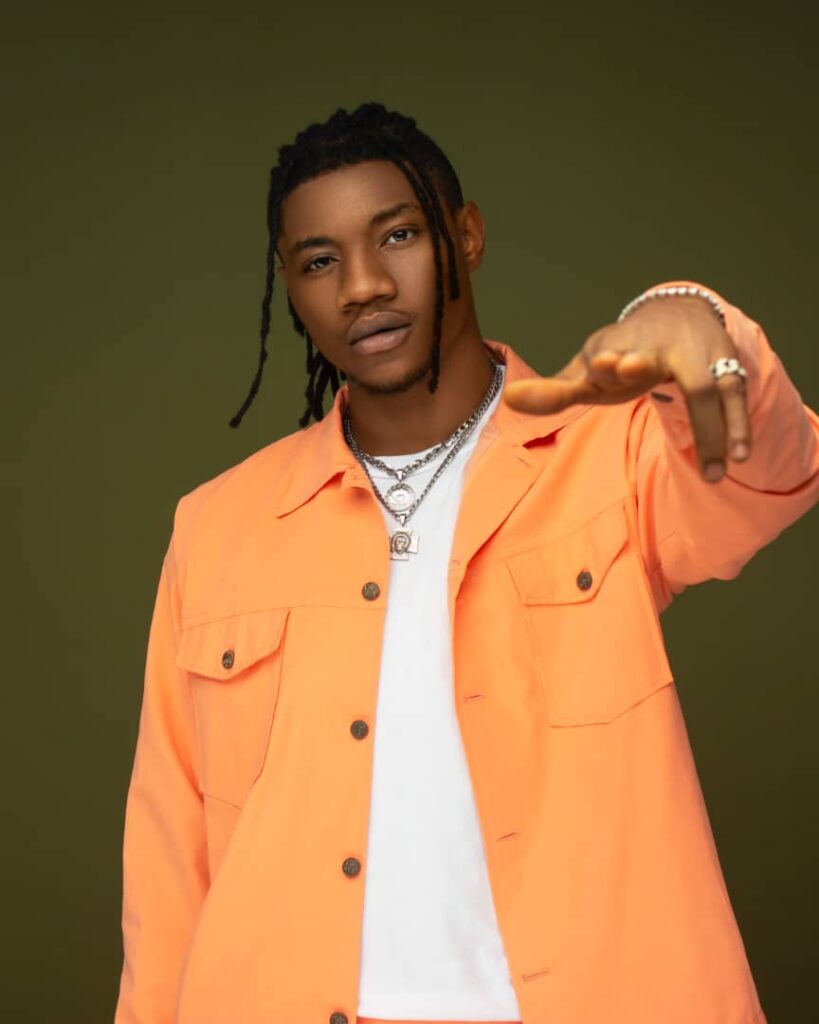 For someone who's not familiar with you yet, how will you describe your type of music and what your brand represents?
I will call my type of music afro -fusion because as a Nigerian I have the Afro vibe naturally so I just fuse it with dancehall. It also depends sometimes on the mood. I could play around with any other genre but overall l, BADMAN CHORUS is a newskool conscious real life brand that is here to give timeless music
Who's your role model and how has the person influenced your music?
My role model is Laurynhill. She has influenced my music in many ways. She made me connect music to the soul which is deep for me.
Tell us about your family background and music background…
I am the first out of four kids from my Parents. My dad loved to listen to great musicians like the Fugees, Buju Banton, Bob Marley, Fela, and Lionel Richie. I would mime to their songs and in a way, it's still connected to my music today.
Are your parents in support of your chosen career?
Yes they are.
If yes, how have they shown you support?
My parents are in support of my music right now but at first it they were skeptical about it until I proved to them that music is what I really want to do. Parents are more progressive when it comes to music in our generation. So far, they have been supporting me as my guardians while I do my thing.
Let's talk about your album, what inspired that project?
The album was inspired by my journey through music, the whole process of it. I have been through the works,the ups and downs, the falls and the growth. All that energy is what I channeled into the Extended Play(EP).
Is it right to say, it's a full expression of your art?
I won't say it's the full expression of my art. I will say it's just the beginning of my art to the world. There are more expressions to come, both the ones I know already and the ones that are yet to come. The vibe is Complex but it's definitely worth it.
How did you get to feature notable artiste like Ycee on that project?
Ycee is one of the artistes in Nigeria whom I feel his music and connect with his story so our vibe just connected when we met, then he blessed me with his vibe and that was it.
Why do you think people should listen to the album?
It's worth the listen. People should listen to my extended play (EP) because of the content it carries. It's been a long time since people have been fed with such food for thought represented by a newskool cat and it carries all ages along so it's just perfect you listen to as a person . It's soothing and has all the vibes you need.
More so, let's talk about the Stan culture in the Nigerian music landscape, do you agree with music critics, who feel it doesn't get the best out of musicians?
Concerning the stan culture, I feel everyone has an opinion so there's no balance to anything. Your opinion is valid and so is mine. The sky is big enough for each of us to grow.
Still, on the Stan culture, do you admire to become artistes like Wizkid, and Nairamarley, whose fans are more like movements?
I admire Wizkid and Naira Marley. They are great artistes and I love their movements.
Tell us the next big thing fans should expect from you…
A new Extended play.