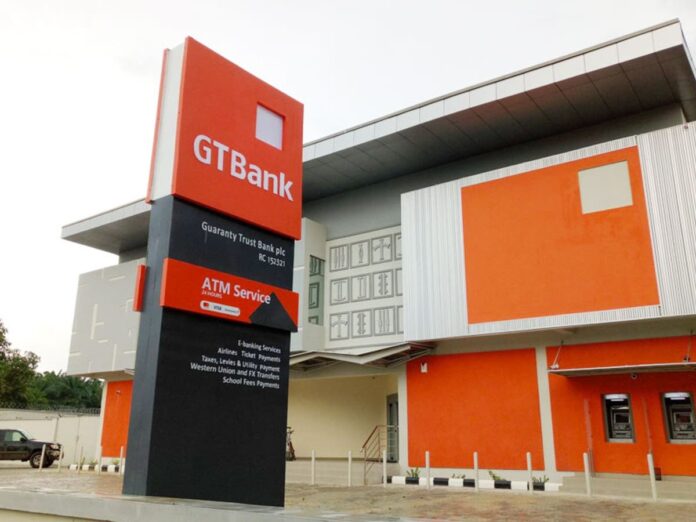 GTBank has secured the approval of the Central Bank of Nigeria (CBN) to become a financial holding company, with its Approval-In-Principle.
This follows a month after Sterling Bank obtained theirs in order to branch out of the core banking business.
With its Holding Company status, GTBank will commence its restructuring, which will enable it to establish standalone companies.
Amongst many things, GTBank disclosed that the Holding Company status will make it flexibility to adapt to future business opportunities.
A statement in which GTBank made the disclosure, read: "Guaranty Trust Bank Plc (GTBank or the Bank) is pleased to announce it has obtained the approval-in-principle of the Central Bank of Nigeria (the CBN) to commence the formal process of the reorganisation of the Bank to a financial holding company (the Restructuring), which will be implemented by means of a scheme of arrangement between the Bank and its shareholders pursuant to the Companies and Allied Matters Act (the Scheme).
"The Bank has also obtained the "No-objection" of the Securities & Exchange Commission (the SEC) in connection with the proposed Scheme."
GTBank has however invested in some small business opportunities such as Habari (an online marketplace) and its Quick Credit service which is one of the most used credit sources due to its cheap interest rate.
The Habari platform is also in competition with UBA's Marketplace. Habari is a multipurpose platform, but with a focus on e-commerce, pitting it against major names in the e-commerce market like Jumia and Konga.
Speaking on the development, the Managing Director of GTBank, Segun Agbaje said Habari is quickly gaining ground among online users.
Similarly, GTBank's Quick Credit and Habari are expected to gain from the Holding Company structure and compete with Fintech platforms like Eyowo, Zedvance, Palmcredit, Renmoney, Specta, Carbon, Branch, and more offering credit to the Nigerian populace.
What you need to know
The Board of Directors of GTBank made the decision to embark on the Restructuring following a comprehensive strategic evaluation of the operating and competitive environment of the Nigerian banking sector in the near term. The Board expects that the financial holding company will have greater strategic flexibility to adapt to future business opportunities as well as market and regulatory changes than is currently the case.
Under Restructuring, it is proposed that the issued shares in the Bank be exchanged or a one-for-one basis for the shares in a financial holding company. The Bank's existing Global Depositary Receipts (GDRs) are also proposed to be exchanged or a one-for-one basis for new GDRs to be issued by the financial holding company.
Other Banks to become Holding Company
Unmask NG learnt that Sterling Bank is planning to undergo restructuring after receiving approval in principle from the CBN to form a Holding Company.
The announcement was made by Sterling Bank's Chief Executive Officer, Abubakar Suleiman.