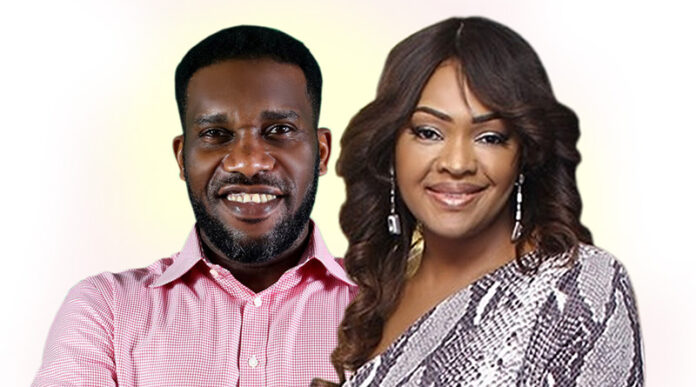 Super Eagles Legend, Austin Jay-Jay Okocha, and his wife, Nkechi have been accused of defrauding their business partners.
It all started when an investor, Friday Kujah, floated a company in the name of the legendary footballer, Jay-Jay Okocha Bureau De Change Limited.
According to reliable information at our disposal, Kujah decided to float the BDC firm in the name of the football star because of his popularity. Although, he partnered with six others as stakeholders.
However, before the establishment of the company, Kujah was the managing Okocha during his playing career.
It is pertinent to note that Okocha held the largest stake the company, accounting for three million shares, while his wife held two million, his two children accounted for one million shares each, and one Guy Shaked held one million as well.
Similarly, Kujah and his wife, Ijeoma Kujah held 1.5 million and 500,000 shares each respectively.
The genesis
Kujah and Okocha's business relationship hit the rock, when the former asked his lawyers about two years ago, to ascertain whether the annual returns of the company are up to date at the Corporate Affairs Commission (CAC) registry.
Surprisingly to Kujah, the shareholding structure of the Jay Jay Okocha Bureau De Change Limited had been tampered with, as he no longer see himself alongside other stakeholders as shareholders of the company they all co-owned.
A letter addressed to the Economic and Financial Crimes Commission (EFCC), read: "Certain documents had been forged on his (Friday Kujah) behalf and on behalf of other directors. Also, it was discovered that the ownership of Jay Jay Okocha Bureau De Change Limited had been "fraudulently converted following the illegal restructuring of the company."
Speaking on the matter, Festus Keyamo, the lawyer to Kujah, said: "Our client preliminary investigation revealed that this criminality was perpetrated by Austin jay Jay Okocha and his wife, Nkechi Okocha."
As at the time of publishing this report, neither Okocha nor his wife have reacted to the fraud accusation.