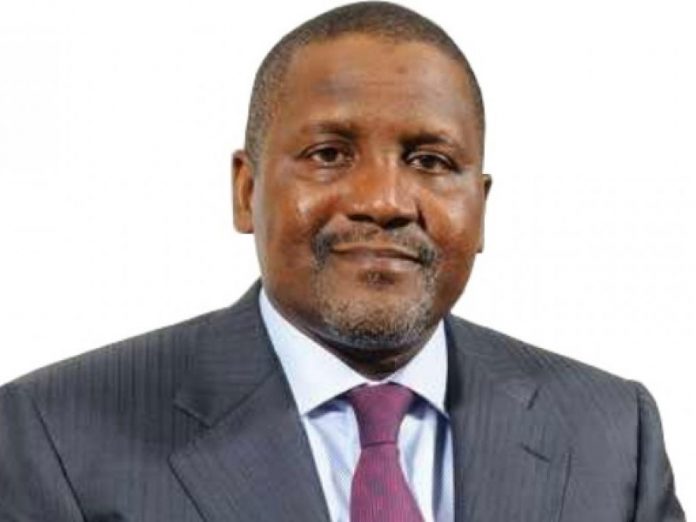 Business tycoon, Aliko Dangote has revealed that COVID 19 impacted Africa in two different perspectives.
According to him, one of the perspectives is human impact, and the other, economic impact.
His words: "For us here in Nigeria, mostly in Africa, the COVID-19 is really an eye-opener because when you look at it, we have two impacts. One is the human impact, the other one is the economy.
"One, I think in Africa, most of it is actually the economic impact, because what you have done at the beginning, we shut down all our activities, we shut down the airports. So when you look at the economic impact for us, it is huge. But the human impact, we as at today we have about 65,000 cases, thereabouts in Nigeria, and we have 1,165 deaths."
While making effort to stemming the spread of the coronavirus, Dangote launched a coalition of private sector organizations to support the country. The initiative involved the set up of fully-equipped medical tents to be used for housing patients as well as serve as training, testing, isolation and treatment centers.
He said: "Because of the economic impact, a lot of people couldn't really go out to make their livelihood. So what we did, we have this Coalition against COVID-19 of which I actually mobilized the private sector and we raise the sum of $112 million dollars. And what we did was now to go all out and set up 39 isolation centers, of which the smallest one is 100 beds and biggest ones are 200 beds. And they have ventilators which we bought; they have all the equipment.
"And then we also said, what do we do about these isolation centers? Now people were not able to afford money to eat. So what we did, we went out and we bought food for 10 million people, which is five per cent of the population; thus people at the bottom of the pyramid. And what we did, we took 10 million people and we said, this 10 million people, it means that you have minimum of 1.7 million households. And we gave them food and we distributed. So that will actually reduce the effect of the lockdown. So that's what we did".
To this effect, he urged all operators in the private sector to commit one per cent of their profits to fund the health sector challenges in Nigeria, to enable the country tackle crisis like the coronavirus pandemic successfully.