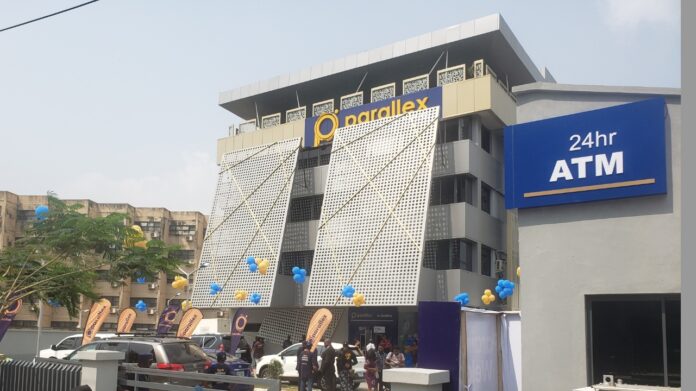 Parallex Bank, a newly-established financial institution, has transited into a Deposit Money Bank (DMB) barely three days after its launch.
Addressing stakeholders at the bank's corporate head office in the Victoria Island area of Lagos, Parallex Bank's Chief, Adeola Philips disclosed that the financial institution has secured the Central Bank of Nigeria's (CBN) nod to run services peculiar to DMB.
According to her, the bank's foray into the commercial banking space is spurred by the need to drive consumer-oriented innovation that will push the Nigerian banking industry to loftier heights.
"Parallex Bank Limited will disrupt the market and delight customers with very attractive offers.
"Most transactions on the Parallex mobile app are free, but beyond that, customers will have the freedom to do much more with the app. Our platform will eliminate inconveniences and hardship often faced by customers while paying for goods and services," Phillips said.
What this means
In view of this development, the financial institution, which was initially floated to only offer debt services can now give account numbers to people and facilitate transactions in and beyond the shores of Nigeria.
About Parallex bank
The bank was incorporated as a limited liability company on the 22nd day of May 2020, having successfully converted from Parallex Microfinance Bank (a National Microfinance Bank incorporated in 2008 as a Unit MFB) to a commercial bank duly licensed by the CBN to carry out commercial banking services.