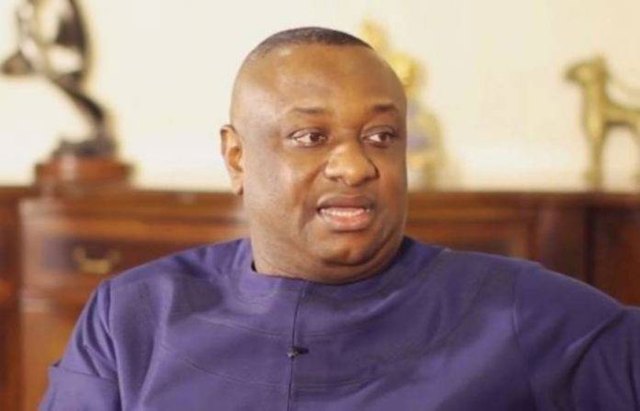 The Federal Government has announced a new date for the commencement of public works programme aimed at employing 774,000 people from all the 774 local government areas in the country.
The programme which is targeted at engaging 1000 each from all the 774 local government areas for 3 months has been rescheduled from its initial date, Thursday, October 1, 2020, to Sunday, November 1.
In a statement signed by Deputy Director and Head of Press and Public Relations, Charles Akpan, the Minister of State, Labour and Employment, Festus Keyamo said that the president had authorized the new date for the programme.
Speaking on the development, the minister said that the approval was based on the memo he sent to the president notifying him that the proposed project sites were still water logged as the rains could be a hindrance during the course of the project.
He added that the proposed project was designed for dry season when most of the sites would have been ready for work.
Keyamo explained that capturing of those to be engaged by the selected banks had seamlessly across the 774,000 local government areas.
"The information regarding the banks attached to the specific local government areas could be found in the project website www.specificpublicworks.gov.ng.
He added that more information was also available with the state selection committees.
Recall that in May, when Keyamo announced this programme, he noted that the jobs are basically to engage jobless youths in the rural areas for traffic control, street cleaning, clearing of drainage, sweeping markets, road maintenance, and cleaning of public infrastructures like school and health centres.
The minister, then said the pilot scheme which will take-off in five local government areas in eight states including Adamawa, Borno, Ebonyi, Edo, Ekiti, Jigawa, Katsina and Kwara was designed to mitigate the unemployment rate in the rural areas and the effect of COVID-19 pandemic.
He added that the programme will engage 1,000 youths in each local government for a period of three (3) months and beneficiaries would be paid N20,000 each as a monthly stipend.
"The pilot programme earlier approved by Mr President was designed to mitigate lack of job opportunities in the rural areas through a short-term engagement of One thousand (1,000) unemployed persons per Local Government Area for a period of three (3) months.
"It is a dry season/off-season transient job programme and was originally designed for the rehabilitation/maintenance of public and social infrastructure.
"Participants were to be paid an allowance of N20,000 monthly and were to be recruited largely from the pool of unskilled persons ordinarily resident in those rural areas" he added.