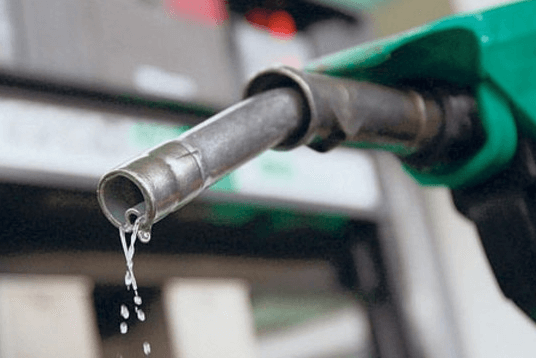 Nigerians are now expected to buy Petrol at higher prices following the announcement made by the Nigerian National Petroleum Corporation, (NNPC) that there will be an increase in the price of petrol from N147.67 kobo per litre to N155.17 kobo per litre.
According to the Petroleum Products Marketing Company (PPMC), a subsidiary of NNPC, it had authorized the price increasing which is a difference of N7.50 kobo. The new price of NGN155.17 kobo will lead to fuel price ranging between N167 and N175 per litre.
Speaking on the development, the National Operation Controller, Independent Petroleum Marketers Association of Nigeria, asserted that the N7 increase in ex-depot price would translate into an increase in pump prices.
He said: "The implication of the increase in the ex-depot price is that there is going to be an increase in the pump price. We are expecting the pump price to range from N168 to N170 per litre.
"Crude oil price is going up," he said, noting that the Federal Government has fully deregulated petrol prices.
In an internal memo directed to Executive Director, Commercial (EDC) of the PPMC with reference number PPMC/C/MK/003 and signed by Tijani Ali, it stated that the EDC may refer to the management directives in respect of the above subject (PPMC PMS prices for November 2020).
The Memo partly reads: "In line with the above, we propose PPMC November 2020 actual prices for PMS with effect from 13th November 2020, as follows: PPMC Ex-Coastal Price for PMS N130 per litre; PPMC Ex-Depot Price (With collection) N155.17 per litre. Above is submitted for your consideration and approval."
Despite the largely unchanged international crude oil price in the last three month, the Managing Director of PPMC approved the new price which has been moving from $40 and $42 per barrel.
Recall that the executive secretary of Petroleum Products Pricing Regulatory Agency (PPPRA) Abdulkadir Saidu disclosed that the international price of crude oil is not the only determining factor in fixing the retail pump price of petrol as other metrics come into consideration.
Similarly, the Minister of State for Petroleum Resources, Timipre Sylva stated that the government had stepped back in fixing the price of petrol and therefore the market forces and crude oil price would continue to determine the cost of the product.
It is pertinent to know that the Federal Government had removed fuel subsidy to allow the market regulate fuel price in line with international market crude oil price.