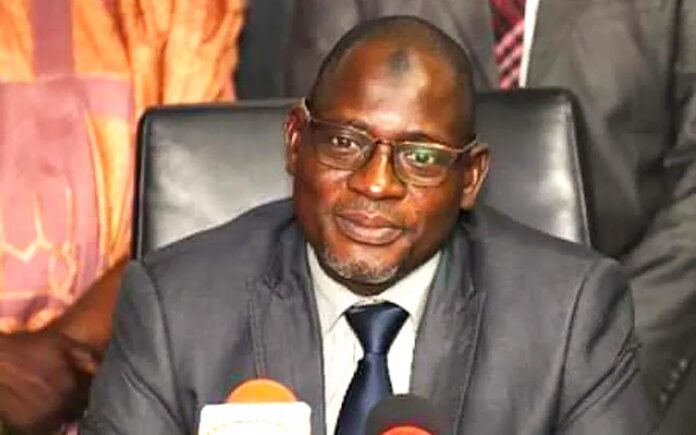 The Federal Inland Revenue Service (FIRS) has warned Muhammadu Buhari against plunging Nigeria into a debt crisis.
Recall that some months ago, the Debt Management Office (DMO) released the country's debt report.
In the report as reported on Unmask NG,  Nigeria's total debt stock, which comprises foreign and local arrears, as at June 2020 stood at N31.01 trillion, which represents 8.31% increase when compared to her N28.63 trillion debt profile as at March 2020 (three months prior).
Out of the N31.01 trillion debt profile, external debt stood at N11.36 trillion, representing 36.65% of the total debt stock. On the other hand, domestic debt at N19.65 trillion, representing 63.35% of the total debt.
The DMO report also disclosed that N1.21 trillion was spent to service the loans during the period under review. While domestic debt servicing gulped N921.9 billion, the government spent N288.6 billion to service its foreign debts.
Raising alarm on the debt crisis, the Executive Chairman of FIRS, Muhammadu Nami analyzed how Nigeria's impending recession will affect the country's revenue.
"Oil prices have plummeted (from $97.98 in 2012 to below $50 in 2020. Collection has indeed gone up, but Nigeria's VAT gap remained at a pitiable 70 percent, compared with South Africa at 12 percent, Morocco at 28 percent, and Zimbabwe at 38 percent.
"If the country's revenue doesn't improve, Nigeria will struggle to service its debt, and it will lead to debt crisis. The debt crisis will worsen insecurity and result in political unrest in the country.
"A Debt Management Office (DMO) report indicates that about N1.21 trillion was used to service debt from January to June 2020. Over N3 trillion is proposed for debt servicing in 2021. The report further projects that Nigeria's debt stock will grow significantly by end of 2020. God forbid that Nigeria should default in debt repayment obligations.
"Nigeria's debt to revenue ratio is worsening it is estimated at 538 percent at the end of the fourth quarter, that is 190 percent increase from 2019 figure (348 percent)," his analysis pointed out.
What this means
In spite of concerns from economic experts, industry players, stakeholders, and international bodies, President Muhammadu Buhari-led government has channeled its focus on borrowings and adding to Nigeria's alarming debt stock.
It is however apparent that loans seem to be the only way the incumbent administration can secure funds to keep the economy running.
But the reality is, should the government continue on this trend, the increasing debt would not stop to disrupt large investments on infrastructures, which are meant to stimulate productivity and improve the standard of living of the people.