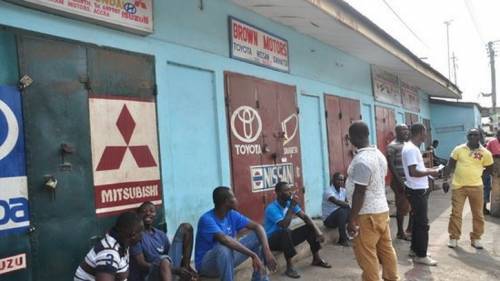 The famous Nigeria-Ghana trade war has again begun, as Ghanaian government officials recently shut down shops belonging to Nigerians in their country.
In a video which has since gone viral on social media, a Nigerian business merchant was seen standing against policemen, whom according to him, were not operating fairly on their fellow Africans, particularly Nigerians like him.
The policemen were first threatening to close down the shop of the Nigerian for not paying a tax fee of $1 million the Ghanaian government.
Fiercely challenging the policemen, the Nigerian business merchant claimed that he has paid both his company tax and all other necessary fees, even before registering his business in Ghana.
While lambasting Ghanaian authorities for frustrating Nigerian business owners, the business merchant challenged the policemen to provide evidence of non-payment of tax, by him.
"I have been doing business in Ghana since 2007, and I have not defaulted in paying my tax. I have the necessary papers to back up my claim. You guys are only closing our shops because of the $1 million you ask us to pay. Where do you want us to get the $1 million," he said, in the viral video.
Watch Ghanaian policemen as they harass Nigerian traders below:
Addressing the tax fee…
According to reports, Ghanaian authorities gave the Nigerian traders mandatory requirements, which the traders have been protesting against.
Commenting on the development, Chukwuemeka Nnaji, the President of the Nigerian Traders Union in Ghana, disclosed that Nigerian traders were directed not to trade in businesses that Ghanaians already applied for or are trading in.
Nnaji further explained that the Ghanaian government also ordered Nigerians to employ a minimum of 25 skilled Ghanaian workers.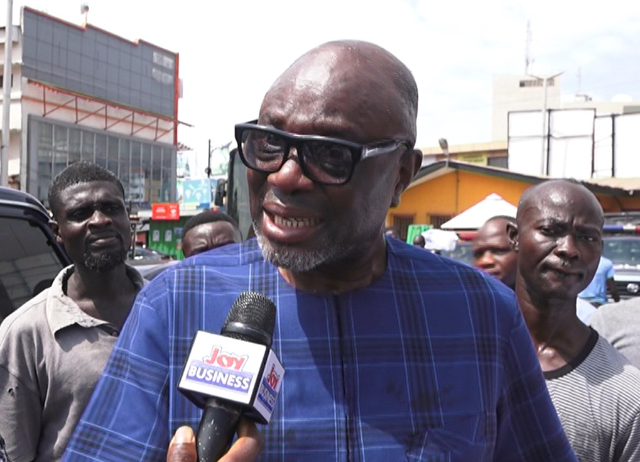 The directive also includes a financial requirement, which stipulates that Nigerian traders must register with the Ghana Investment Promotion Council (GIPC). This requires traders involved in general trading to have $1,000,000 minimum foreign equity, but pay 31,500 cedis for the registration fee.
Surprisingly to them, the traders were given two weeks to obtain the capital base of $1,000,000, which Nnaji said is unrealisitc.
Nnaji said, "Most of our members do not have the GIPC registration, because it requires one million dollars cash or equity and they gave us 14 days within which to regularise.
"As of Thursday, they had moved to another area and started locking up shops of Nigerian traders. Nigerian life in Ghana matters. This is the livelihoods of Nigerians being destroyed by Ghanaian authorities. This is not being perpetrated by a trade union, but Ghanaian authorities.
"They demanded that we must employ a minimum of 25 skilled Ghanaian workers and must not trade in commodities that Ghanaian traders have applied to trade-in. The humiliation of Nigerians is getting out of hand. We are calling on the Nigerian government to come to our aid."
As a result of the directive, below are businesses Nigerians can't operate in Ghana:
Taxi or car hire service that has a fleet of less than 25 vehicles
Retail finished pharmaceutical products.
Production of exercise books and basic stationery