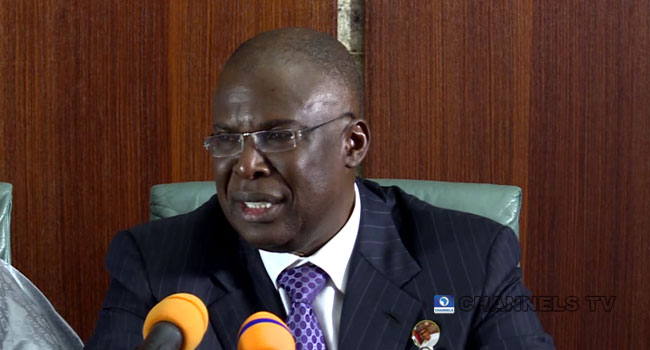 The Federal Government has blamed the increase in the pump price of petrol to the announcement of the breakthrough of COVID-19 vaccine by Pfizer.
It can be recalled that Pfizer and BioNTech announced that a vaccine they jointly developed was 90 percent effective in preventing COVID19 infections.
Surprisingly, the message of hope drew the world audience as both local and international bodies congratulated them on the scientific trial.
But sadly, the good news didn't last a bit as the petroleum products marketing company announced a new ex-depot of N155.17 for petrol. Ex depot price is the price marketers buy products from depot owners. So therefore, an increase or increase in ex depot has a major effect on the pump price of petrol.
However, Speaking on the development, the Minister of State for Petroleum Resources, Timipre Sylva said that the announcement made by the drug manufacturing company, Pfizer on the vaccine for Coronavirus was what led to the increase.
He said: "What happened recently was because of the announcement of a vaccine for COVID19 by Pfizer. With that, crude oil prices went up a little bit.
"If you have been following crude oil prices, you would have seen that crude oil went up a little bit as a result of the announcement. So when crude oil prices go up a little bit, then you will see that instantly reflect."
In the same vein, Timipre said that the pump price of petrol is directly determined by the price of crude oil in the global market.
His words: "When the price of crude oil goes up, then it means that the price of the fixed stock has gone higher.
"It will also affect the price of the refined product and that is why you see that product prices are usually not static, it depends on the price of crude oil which goes up and down.
"That is why we say deregulate so that as the price goes up and down, you begin to go up and down as well as the pump. Before no, we fixed it, which was not optimal for us as a country."