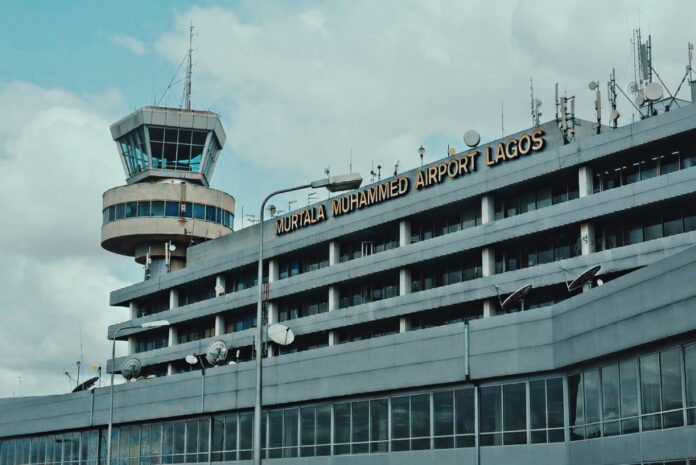 In order to shield bandits from attacking, the federal government has tightened its security across Nigerian airports.
According to Captain Rabiu Yadudu, the managing director of the Federal Airports Authority of Nigeria (FAAN), who made this disclosure, there are now more policemen and equipment deployed to Nigerian airports for the safety of everyone.
Yadudu also stated that the new security facilities would also prevent incursions by unauthorised persons and criminals.
Expressing confidence that the security in Nigerian airports has improved compared to that of the previous years, the FAAN MD said every airport has its security committee, which meets every week, pointing out that under emergency conditions, the committee ensures it meets every day until such threat was tackled and resolved.
"They work with those at the airports and environs to ensure that any security threat is envisaged and pre-emptively eliminated," This Day quoted him as saying.
Speaking further, Yadudu lamented how bandits have been attempting to attack Nigerian airports, stating that between May and July this year, the security apparatus and personnel had foiled 187 attempted security breaches at the Murtala Muhammed International Airport (MMIA), Lagos.
The FAAN boss also disclosed that to prevent the incident of kidnapping that happened at the Kaduna International Airport's staff quarters earlier in the year, the agency was collaborating with the Nigeria Air Force and the Kaduna state government to ensure that there are no security breaches at the airport.
His words: "In order to prevent what happened about two years ago at the Lagos airport, we did a very thorough risk assessment, and what we found out prompted us to enhance security, increase the heights of the fence, improve on the sensitisation generally.
"What we do, apart from our increased surveillance, training, and equipment, is sensitisation because even people working within the airport environment need to be more sensitised. We get reports and our personnel have increased their surveillance.
"A lot of people have been apprehended for an attempted security breach at our airports, including Lagos. Between May and July, the security apparatus had foiled 187 attempts and this shows that our airport system is really working.
"We just installed brand new x-ray machines at the Lagos airport recently. We installed about 15 at the Lagos airport alone and more will still be installed. Even, the walk-in machines, we have new machines installed there. We also deployed L3 scanning machines. We have networks working with the host communities. A lot of what we do is very discreet."
What you should know about bandits' attacks on Nigerian airports
The FAAN revelation of an attempt from bandits to unleash mayhem at Nigerian airports did not come surprising, as already, an attack has been made on a train.
As reported on Unmask NG, some bandits attacked a train track, a development that sent businessmen and travellers into panic.
Due to the attack, the Nigeria Railway Corporation (NRC) suspended its Abuja-Kaduna operations.