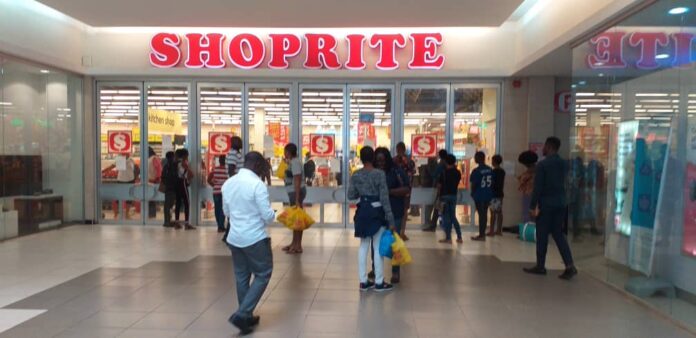 Shoprite, one of Africa's foremost retailers, has called it a quit in Nigeria after 15 years of operations in the country.
Disclosing its decision to abandon Nigeria's consumer market, Shoprite stated that it's considering a potential divestment from its Nigerian operation – Retail Supermarkets Nigeria Limited.
"Following approaches from various potential investors, and in line with our re-evaluation of the Group's operating model in Nigeria, the Board has decided to initiate a formal process to consider the potential sale of all, or a majority stake, in Retail Supermarkets Nigeria Limited, a subsidiary of Shoprite International Limited.
"As such, Retail Supermarkets Nigeria Limited may be classified as a discontinued operation when Shoprite reports its results for the year. Any further updates will be provided to the market at the appropriate time," the company's latest operational and voluntary trading update, in which this disclosure was made, read in part.
Shoprite, not the first to leave…
Sadly, Shoprite is not the first South African retailer to abandon Nigeria. Aside from Shoprite, Mr Price, and Woolworths, had left the country in the past years.
Recall that in 2013, CEO, Woolworths Holdings Ltd. (WHL), Ian Moir, announced the South African food-and-clothing retailer's plan to close its three stores in Nigeria.
Saying the decision to leave was due to high rental costs, duties, and difficulties with its supply chain, Moir said; "When an investment no longer generates viable returns, difficult decisions have to be made to contain costs. The Woolworths clothing and general merchandise business in Nigeria has not been successful, despite several attempts to improve performance."
Similarly, Mr Price stated that it was leaving Nigeria. Having shuttered four of its five stores in the country, and expects to close the last one before the year (2020) runs out, Mr Price revealed that its decision to quit its Nigerian operations was because of Nigeria's weak economic growth, difficulties with repatriating funds, and local procurement.
The naked truth
With Mr Price, Shoprite, and Woolworths' exits in Nigeria, it has become an open secrete that sustainability in the country's business environment is almost impossible.
Glaring consequences
If businesses find it difficult to survive in a country, particularly multinationals, there are always consequences, and they include the followings:
Low job creation
Rising unemployment,
Ring youth vices
Weakening consumer demand
Our message to the Nigerian government
The future of economic development in Nigeria is solely dependent on the private sector. And as a result, we strongly believe that President Muhammadu Buhari must begin to put in place policies that could foster a more accommodating business environment.
Some of these policies would revolve around improving land accessibilities, eradication of corruption in regulatory bodies and judicial systems, vivid business regulations, and improving the naira value.