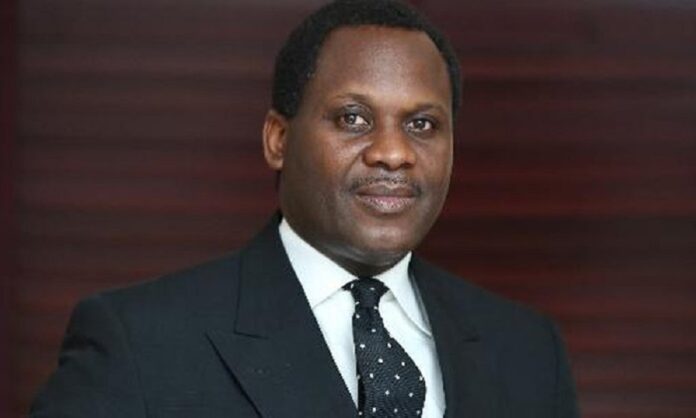 Sokoloan, a popular online lending platform in Nigeria, would soon face serious sanctions from the federal government, as many of their customers continued to report them over harassment.
Unmask NG understands that Sokoloan, and many other online lending platforms in the country, are known for threatening and harassing their customers whenever they default.
To shame and harass these customers in the public domain, Sokoloan, and other lending financial institutions, go as far as sending messages to their contacts list, and informing them that a certain person is owing.
Not only that, but they would also describe the person as fraudulent, such that they would lie that the customer is on the run because of the loan collected.
This common practise Sokoloan and other lending platforms often engage in, has now caught the attention of Babatunde Irukera, the Executive Chairman of the Federal Competition and Consumer Protection Commission (FCCPC), who promised that they would all be severely dealt with.
According to Irukera, the commission is working with the Central Bank of Nigeria (CBN), the Economic and Financial Crimes Commission (EFCC) to address the matter and punish Sokoloan and other lending platforms that would threaten and harass any of their customers.
"It is something that we have been engaged in. It seems like they mirror the contact list of the borrower and just publish texts messages to everyone on the contact list. It is an incredible violation. We are trying to get a handle on that and it's a global problem. People can get easily exploited over the internet. Right now we're convening a meeting that involves the FCCPC, CBN, EFCC, National Human Rights Commission (NHRC), and the ICPC on how to manage this because none of these entities are licensed to provide these services," he said in an interview with Nairametrics.
Irukera, however, amended that while Sokoloan may have an office address, there are several other lending platforms that don't have a physical presence anywhere in the country.
In his words, "What is worse is you can't even find some of them. They don't have an address. As a matter of fact, in an investigation with the ICPC, it turned out that one of them was operating from France, which presents a difficulty. What we're doing is trying to educate consumers not to do business online with people you can't find."
Meanwhile, the National Information Technology Development Agency (NITDA) recently imposed a sanction of N10 million on Sokoloan for data privacy invasion.
Why Sokoloan and other lending platforms act insanely
It is no surprise that Sokoloan and online lending platforms in Nigeria, act insanely by harassing the customers they should idolise.
Unmask NG understands that they thrive in spite of these because of the alarming poverty rate in the country. See below for more perspectives:
With about 200 million population, Nigeria is a country that houses objectively povertised people.
Some months ago, a Bloomberg report has it that about 23.5 million of the 69.7 million-strong labour force in Nigeria don't have meaningful jobs.
Another 15.9 million are underemployed, which means that they don't earn enough from their jobs to make ends meet.
In view of this, there are about 40 million people of working age, many of them with dependents, who are struggling to survive amid the economic hardship.
Hence, they are desperate for daily money to feed.